At a glance, one might assume that all the best luxury hotels in the Czech Republic seem to be situated in Prague, but one would certainly be wrong. Now, we're not saying that Prague is without its very wide array of luxurious accommodation options – choosing the best ones was certainly a tall task – but, giving you Prague and calling it a day would be us doing a bad job.
Other than the tried-and-true names in the capital, Czechia certainly has some respectable boutique chateaus, as well as hidden gems in its less-frequented cities, so you would be remiss not to visit them if you have the chance.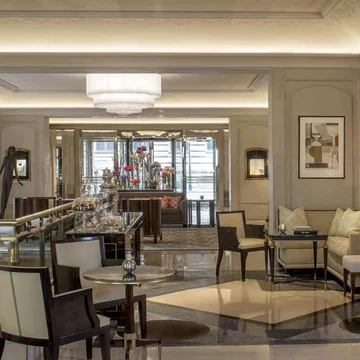 Four Seasons Hotel Prague
When it comes to hotel locations in history-rich cities, Four Seasons Prague has it best. It simply doesn't get better than this; the Vltava river, Charles Bridge, Old Town Square, Prague Castle, and even the Rudolfinum, the home of the Czech Philharmonic, are all notable sights within walking distance of the hotel.
Check Availability
The remodeled interior, superbly executed by Pierre-Yves Rochon, a renowned designer, gives the Prague iteration of Four Seasons a uniquely modern feel. Although, the characteristic marble floors and rich wooden decorations, along with a vast, lavish lobby, still remain and retain the established hotel brand's luxurious vibe.
The 138 rooms and 19 suites are all sizable and feature in-room amenities such as minibars, safes, refrigerators, flat-screen TVs, telephones, and complimentary toiletries & bathrobes. The hotel also has its own spa center with a plethora of treatments and massages, providing uttermost relaxation. Four Seasons Prague is known for frequently hosting classical concerts on the fifth-floor terrace, so it's never a dull moment even if you choose to stay inside and soak in the opulence.
Even though there's not much variety when it comes to dining options, the Cotto Crudo Italian restaurant more than makes up for it with quality. Expect to experience authentic Italian and Mediterranean culinary delights such as salmon with miso vinaigrette or homemade pasta. The Gallery is the place to be for drinks and snacks, located in the new bar & lounge area, serving all sorts of alcoholic drinks as well as tea and coffee throughout the day.
Room rates for two start at about $350 on average, while the suites are upward of $1200 per night.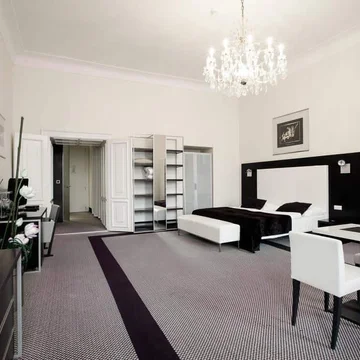 Old Town Square Hotel
As its name would suggest, the Old Town Square Hotel sports a prime location opposite the storied astronomical clock – the oldest operational clock of its kind in the world. Other nearby attractions include the Wenceslas Square, which is a 10-minute walk away, and the Parizska street, brimming with upscale shopping spots, making it the perfect base for exploration of the scenic city.
Check Availability
Even though the original building dates back to the 16th century, the exterior is unimposing and the hotel itself certainly doesn't stand out from the surrounding architecture, which is what we've learned to expect in lists like these. In terms of style, the interior is not particularly awe-inspiring either, being furnished in tones of black and white, giving off a rather minimalistic vibe. If, for example, you're someone who wants their luxury accommodation options to look the part, you might as well skip to the next one since Old Town Square Hotel's selling point is its sense of intimacy while having an ideal location.
The hotel's 10 exclusive rooms are all spacious and most of them feature views of the square. They feature amenities such as flat-screen TVs and safes, while the bathrooms are vast and include complimentary Philippe Starck toiletries. Smoking is banned throughout the hotel, while the attentive staff offers 24/7 availability at the front desk as well as dry cleaning and laundry services. Although there is no bespoke spa/wellness center, guests can book massages and treatments at the sister hotel Emblem, a four-minute walk away.
There's no in-house restaurant or dining room to speak of, but the separate ground-floor establishment offers 10% discounts to guests of the hotel. Expect to find a lounge-bar-style menu, with exquisite burgers and fresh salads. Alternatively, as we already mentioned, there's a multitude of options to choose from in the close vicinity since Old Town Square Hotel is truly at the heart of Prague.
Double room rates start at $195 in low season.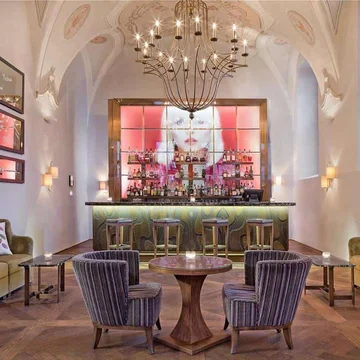 Augustine
Augustine is the first hotel on our list that doesn't boast a front-and-center position amidst Prague's numerous sights. But, that doesn't mean that it's off the beaten path – quite the contrary; despite being in the district of Mala Strana, the Augustine hotel is mere minutes away by car from everywhere you'd possibly want to visit. What's more, it has the closest proximity to Prague Castle of all the other hotels.
Check Availability
The hotel complex is set around the 13th-century St. Thomas Church and the buildings ooze palatial vibes. If you want to feel like a king/queen for a day while enjoying all the modern splendor this sumptuous establishment has to offer, this is probably your pick. The interior was designed by Olga Polizzi, featuring modernist furnishings and artworks, without neglecting the historic feel with medieval paraphernalia and religious statues. It's truly a blend of the contemporary and the historic.
The 101 rooms in the hotel vary in size and decor, most of them having high vaulted ceilings, wooden floors, and vast marble-floored bathrooms. In terms of color palettes, expect to see green & purple matchings, as well as tasteful, modernist grey & orange ornaments. In-room amenities include everything a luxury hotel of this stature should have: safes, minibars, refrigerators, coffee machines, flat-screen TVs, as well as complimentary upscale toiletries.
For a hotel complex of this size, the facilities on the grounds surely do not disappoint. Augustine is home to the only bespoke Turkish Hammam in all of Prague, while also offering respite in its proper spa, as well as an endorphin rush for the fitness junkies in its well-equipped fitness center that's open 24/7. The hotel also offers excellent concierge and butler services.
The main in-house restaurant is a glass-roofed marvel, offering authentic Czech delicacies, but a wide array of European cuisine as well. Apart from the savory edibles, this is where you can also sample St. Thomas beer, originally brewed in 1352, and the house special – Archangel cocktail.
Prices for double rooms start at $385 but vary depending on the season.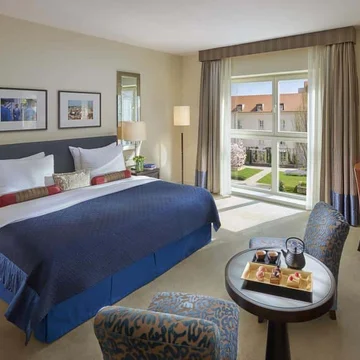 Mandarin Oriental Prague
Another gem of the Mala Strana (Lesser Quarter) district is Mandarin Oriental Prague. As always, the Mandarin Oriental hotel chain is a name that's synonymous with affluence and the Prague iteration certainly doesn't stray from the renowned standard. Located away from the most popular attractions, the hotel guarantees privacy, but that doesn't mean that it's completely isolated. Sights such as the Charles Bridge and the Prague Castle are 15 to 20 minutes away on foot.
Check Availability
If going after the steps of celebrities is your thing, you'd be delighted to find out that Rami Malek, Hellen Mirren, and Vanessa Mae were some of the notable visitors. The hotel building fits the Baroque architecture of the neighborhood perfectly, while its interiors resonate with a palatial character with vaulted ceilings and archways. The rooms and suites feature modern decor and a beige color palette, making for a homely feel, all the while letting you soak in the city vistas.
The tasteful wooden floors further add to the general coziness, while the vast heated marble-floored bathrooms feature deep soaking tubs for your utmost relaxation. Other amenities include large flat-screen TVs, stocked minibars, safes, and in the more resplendent suites – private balconies, hot tubs, and seating areas with sofas. There's free wi-fi throughout the hotel and the staff is incredibly classy and attentive without being too nosy. The Mandarin Oriental's trademark facility is probably the spa, and they stayed true to that trend in Prague as well.
The Spices Restaurant & Bar is not only one of the best wine & dine options among luxury hotels, but probably the best one in the whole city. Thai, Vietnamese, and Chinese cuisine, as well as certain Indian specialties, make for a rather varied menu; one that will surely satisfy all tastes. To complement the superb dishes, you get to choose only from the most distinguished cocktails and wines.
The starting point for double room rates in low season is at about $400.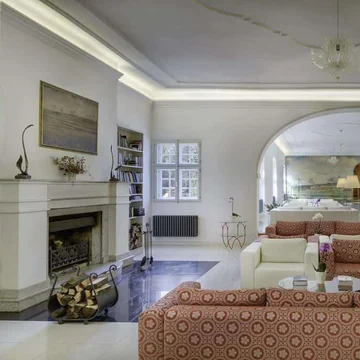 Chateau Herálec
Even though vast scenic chateaus that present delights for all the senses are more akin to France, that's not to say that the Czech don't have a trick or two up their sleeve in the lush region of Bohemia. The castle boutique hotel and spa of Chateau Herálec and its palatial atmosphere make for the perfect retreat, while sights such as the St. Bartholomew the Apostle Church, and Orlik Castle, are relatively nearby.
Check Availability
The one of the most romantic castles in the Czech Republic is also surrounded by an 18th-century English park that makes you feel as if you've traveled back in time. The interior of Chateau Herálec, on the other hand, is relatively modern, but the designers didn't neglect including homages to a celebrated past via ceiling and wall frescos.
The 19 exclusive, spacious rooms and suites are very delicately furnished and let the space breathe by not having piles upon piles of ornaments and paraphernalia, which sometimes tends to be a tendency of upscale hotels. In-room amenities include all the modern essentials, such as flat-screen TVs, safes, minibars, and more. When booking you also have the option to choose a non-smoking room or a family room.
The spa by L'Occitane is a treat for all the senses and the sauna & wellness center complements the zen experience. The hotel also has a proper indoor swimming pool and a fitness center to keep you physically active, but should you want to try something more adventurous, you could always rent a bike and get your exercise in the great outdoors.
Spread all over different parts of the castle, Restaurant Honoria is truly something else. Its lounge is in the tower, while it also has two separate, differently styled dining rooms. What's more, it also has a cafe and a bar under the same name. In terms of their menu, the restaurant mainly serves Czech cuisine, but they won't shy away from anything international either. Although, they make it their priority to use as many regional ingredients as possible.
Starting double room rates are around $250 depending on the season.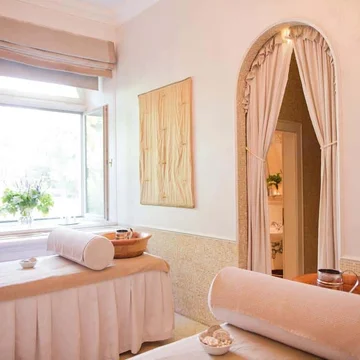 Chateau Mcely
Another take on the Czech chateau experience is Mcely. Although, this spa hotel in the forest puts a modern spin on it and the best part is that it's less than an hour's drive away from Prague. In relatively close vicinity to Chateau Mcely, there also are numerous sights, including the National Stud Farm Kladruby and the historic town of Kutná Hora, accessible by car.
Check Availability
The hotel is an inviting and homely-looking castle-like structure, but without all the baroque ornamentation as in our previous listing. All of the rooms and suites are styled and furnished differently, and although there is a predominant modernistic theme with lively colors, there are some that do have all the palatial glitz.
In-room amenities include all the necessities, befitting a contemporary luxury hotel, such as minibars, safes, flat-screen TVs, complimentary bathrobes, and products made by the Mcely brand. The hotel is pet-friendly, has a proper swimming pool, and a sauna. The Mcely Bouquet Spa is dedicated to aromatherapy treatments, using Mcely Skincare products, while their "skilled therapist will guide you on a journey to the source of inner peace and beauty".
Experienced executive chef Honza Štěrba is at the helm of Piano Nobile restaurant, serving traditional dishes by recipes of the Cusumano family, as well as certain international delights. The dress code of the restaurant is smart casual and food orders are accepted from 8 am to 10 pm. A la carte and degustation menus are also available if you're uncertain about ordering something new.
Prices start at $190 in low season unless there are promotional and non-refundable bookings available.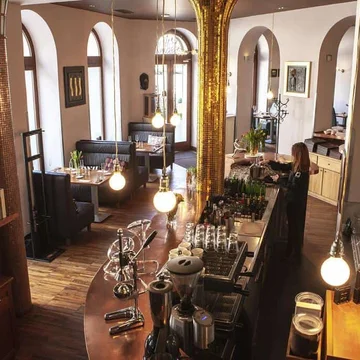 Hotel Nautilus
If you find yourself in Tabor, which is certainly worth the detour in your trips throughout Czechia, you probably won't find a better luxury hotel than Nautilus. Ideally situated on the Old Town Square, it's convenient for business travelers and tourists alike. Nearby sights include the Chýnovská Jeskyně cave and the Hussite Museum with its underground tunnels.
Check Availability
The hotel building exterior is a welcoming neo-renaissance-like structure, while the interior has wrought iron and gilded embellishments. The rooms and suites, on the other hand, are much more contemporary, having wooden floors and neutral-hued walls. The bathrooms are not as spacious as one would prefer and save for the suites, they mainly have only walk-in showers.
The rooms and suites also have writing desks and year-round air conditioning. Other amenities include refrigerators, safes, flat-screen TVs, stocked minibars, and complimentary toiletries. The hotel has a spa, a sauna, and also offers bicycle rentals should you wish to explore the town by yourself while remaining physically active. Free wi-fi is available throughout the whole hotel.
The in-house restaurant provides excellent ambiance for all sorts of dinners, be it an intimate night-out for two, or a full-fledged business dinner. The menu consists of all sorts of traditional Czech cuisine with a gourmet twist.
Double room prices start at $115 in low season.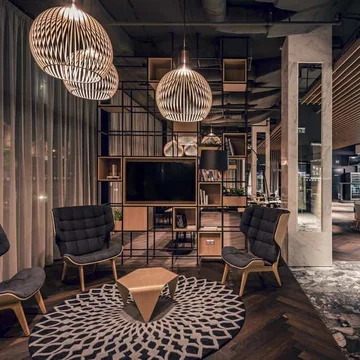 Courtyard by Marriott
The Prague-centric hotel scene in the Czech Republic had to be offset by a couple of hidden gem listings. That being said, Courtyard by Marriott is by no means a hidden gem, but more of a renowned name, and Brno is the second-largest city in Czechia, so if you find yourself there, you'll know where to stay. The hotel is suitably placed near the main train station in the endearing town center. Other nearby sights include the Spilberk Castle and St. Peter's and Paul's Cathedral.
Check Availability
The hotel houses 196 vast rooms as well as 5 suites, and among the suites, there's a special top-floor penthouse allowing for magnificent views of Spilberk Castle. The rooms are sleek and minimalist, and simply put, they're a breath of fresh air given the numerous baroque-styled listings. The marble-floor-heated bathrooms feature both walk-in showers and soaking tubs in black and white tones.
Among in-room amenities, the only lacking part is the absence of a minibar, but the standard safe and flat-screen TV are there. The writing desks may also come in handy for business travelers or the studious bunch. The hotel also offers free wi-fi throughout the hotel as well as on-site parking. Another knock would be that Courtyard by Marriott doesn't have a spa or a pool, but there's an awesome well-equipped fitness center.
In terms of food options, The Yard Lounge & Dining would be your main choice, offering plenty in the way of breakfast, lunch, as well as dining options. The menu includes plenty of savory international dishes; don't forget to try the Yard Ribeye Steak or the Spaghetti Aglio Olio – they're mouth-watering.
Double room rates can start as low as $125 in low season.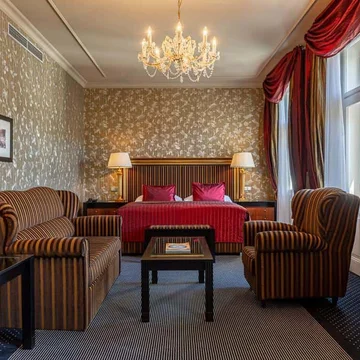 Karlovy Vary, Czech Republic
Grandhotel Pupp
Karlovy Vary, or otherwise known as Carlsbad, is probably the most renowned spa town in all of Bohemia, its history as a resort destination dating back to the 19th century. Its prominence is perhaps only matched by Grandhotel Pupp, which has been the go-to accommodation option for a plethora of Hollywood stars frequenting The Karlovy Vary Film Festival. Other sights of note include the Pramen Vřídlo geyser and the numerous colonnades, housing other less notorious geysers.
Check Availability
The original restored building dates all the way back to 1767, while the first major reconstruction in 1892 gave birth to the modern Grandhotel as we know it. Another reconstruction in 1907 gave the building a neo-baroque outlook that remains to this day. All of the rooms and suites are uniquely designed and show cues of the hotel's illustrious past; expect grand chandeliers, roll-top desks, and ornate wallpapers.
The rooms and suites feature blackout curtains, satellite TV, safes, minibars, complimentary toiletries, and bathrobes. The bathrooms themselves are befitting of an imperial palace, featuring deep soaking tubs and affluent white marble. In terms of facilities, the hotel has everything you'd ever want, and more: a proper sauna, a swimming pool, a fully-fledged wellness center, a spa, and a fitness center with a well-equipped gym.
In terms of dining options, the Malá Dvorana Restaurant is your go-to place. The Art Nouveau ambient is simply unmatched, exemplified by the huge crystal chandelier, while the staff makes you feel as if you were royalty. The best of all sorts of international cuisine, as well as traditional Czech gastronomy, is paired with the finest domestic and foreign wines.
Prices in low season can go as low as $150, which is honestly a bargain for a hotel of this stature.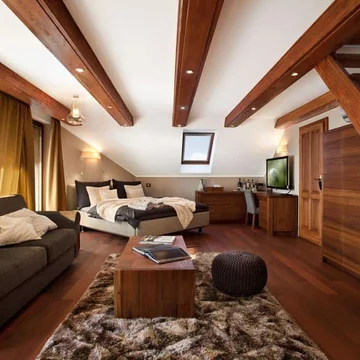 Villa Memories
It would be a slight if we didn't include the winner of Europe's best family hotel by Best Boutique Hotel Awards on this list. Enter, Villa Memories; among other accolades, it's probably the best winter destination in all of the Czech Republic. It's conveniently located 1 mile away from Fryšták but allows for all the privacy you'd ever want. What's more, you could also choose to explore the scenic surrounding nature in the company of a professional ranger, hired by the hotel.
Check Availability
The resort offers 7 separate room types: Earth, Jungle, Wolf, Leopard, Zebra, Nest, and Hummingbird – all uniquely styled as per their names. All of the decor on the interior is extremely modern, but also creates a very cozy and homely vibe. The owners were inspired by their trips to South Africa and decided on buying a remote family property in Fryšták – the rest is history.
Although they're named as rooms, the accommodation options are more akin to suites, many of them featuring kitchenettes. The spacious bathrooms have deep soaking tubs and complimentary toiletries and bathrobes. When it comes to facilities, it wouldn't be strange if you chose not to leave the hotel; they have a full-scale wellness center as well as a spa, offering all sorts of massages and treatments. And if that wasn't enough, the hotel also has a proper swimming pool and a golf course nearby. As a cherry on top, the hotel is pet-friendly so bring your little ones on your holiday!
For dining options, apart from the international usual suspects, you could opt for private catering in your suite, an outdoor grill course, or something off of the degustation menu. The savory delicacies are complemented by Czech beer and local Moravian wines from the Villa Memories brand.
Prices usually start at $280, but that can change depending on the season.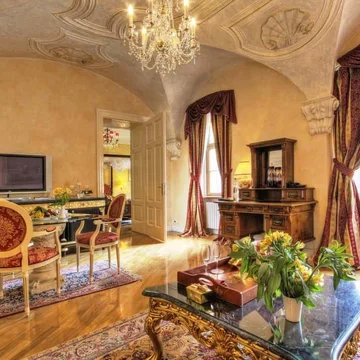 Alchymist Grand Hotel & Spa
Even though we run the risk of turning this review into luxury hotels in Prague, we simply cannot omit at least one of the Alchymist establishments, Grand Hotel & Spa being the best of them. Ideally positioned on an affluent street corner, the surrounding district is laden with upscale shops, bars, as well as one of the more notable wine bars in Prague next door.
Check Availability
The hotel is made up of a myriad of buildings, the oldest ones dating all the way back to the 16th century. Although the exterior has been remade more times than we can count, the designers of the interior certainly didn't shy away from glorifying the hotel's storied past. Expect to see gilded blackout curtains, ornate chandeliers, gold-hued wallpapers – basically, everything you can think of that accentuates opulence.
The regal rooms include four-poster beds with mattresses befitting royalty. All of them have seating areas with imposing sofas, although the ones in the suites tend to be bigger. Other amenities include flat-screen TVs offering on-demand movies, vast wardrobes, electric kettles, safes, minibars, complimentary toiletries, and air-conditioning.
Business travelers would be glad to know that there's a dedicated business center within the hotel, allowing for meetings to be arranged. On that note, relaxation is due, and Alchymist doesn't have a single fault in that domain. A wellness center, a sauna, an indoor heated swimming pool, a spa, as well as concierge and butler service – all are there to rejuvenate and tend to your every need.
The Aquarius restaurant does well to match the hotel's refined, majestic stature. Being one of the best Italian restaurants in the whole city, expect to find some truly authentic and equally delicious specialties. The wide array of wines offered includes over 160 types from all over the world, including Czech, French, and Spanish.
Prices start at about $210 in low season.
Find Luxury Hotels in Czech Republic