There are many reasons why Panama is a fantastic choice for a holiday: it has a total of 15 national parks, it has rich and varied wildlife, and it contains the world's only rainforest set within a city. In case you've decided to explore this beautiful country for yourself, we have provided a list of the best luxury hotels in Panama to choose from for your next holiday.
Whether you've decided for a city break in Panama City or a beachy holiday in one of its remote locations, we truly hope you find this article useful and informative. With that said, let's start with our first pick.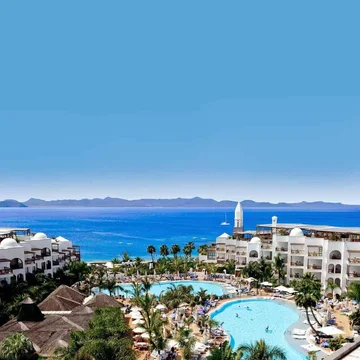 A total of six swimming pools are dotted around the property, with a stylish poolside bar that will take care of your post-swimming cravings. Additionally, there is an on-site aquatic park, which promises a fun time. The resort offers various outdoor activities to add to your itinerary like trekking, cycling, and golfing, as well as various water-based activities like diving and surfing. Alternatively, you can keep to traditional style workouts and book a class or two at the on-site fitness center. Once you're done with your exciting activities, head over to the spa center to relax and soothe those muscles.
Isla de Lobos is the culinary epicenter of Princesa Yaiza Suite Hotel Resort, popular with both guests and locals. The award-winning staff brings the crème de la crème of traditional cuisine to your plates, using locally-sourced ingredients from the region. Wine buffs will delight in their extensive wine menu that contains over 170 references from around the world. Guests can enjoy a generous breakfast buffet with international and local options.
The rooms and suites, just like the common rooms, are decorated in a Canarian colonial style, with wooden furnishings and natural tones. The rooms come with a private terrace overlooking the gardens or the sea, a cozy living area, and an en-suite bathroom with a tub. The Presidential Suite is the most opulent and largest accommodation available, occupying around 100 square meters, with all the amenities needed for a luxurious stay.
The rates at Princesa Yaiza Suite Hotel Resort start from around $200.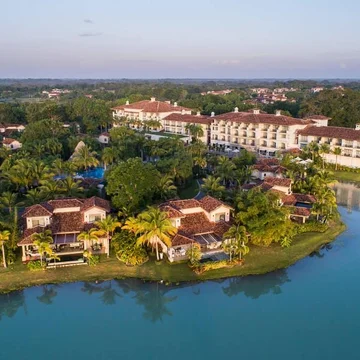 The Buenaventura Golf and Beach Resort
This Autograph Collection beachfront resort is situated in Playa Blanca, allowing you easy access to some of the most beautiful beaches in Panama, like El Faro Beach. Its marvelous location enables you to enjoy many open-air adventures, like hiking and zip lining.
Check Availability
Overlooking the lush landscape and golden beaches, the 18-hole Buenaventura Golf Club gives you the opportunity to practice your golf skills or ease into the sport with premium lessons. The hotel's signature Corotu Spa offers pampering scrubs, facials, treatments, and everything in between. With the help of the 24-hour fitness center, you will be able to accomplish your fitness goals while on holiday. If you want a break from working out, feel free to lounge around the outdoor pool or sunbathe at the white-sand beach.
Guests have various breakfast options, including a la carte and full American. Criollo Restaurant brings local flavors to your plate, in a lively setting great for both lunch and dinner. Solera Pool Bar is a stylish poolside swim-up bar that serves signature cocktails and light bites. Signature Japanese dishes are served at Tai Kai Sushi & Martini, in a romantic ambience set under an ancient Corotu tree.
The Buenaventura Golf and Beach Resort offers three accommodation options: rooms, suites, and a four-bedroom villa with a private pool that can host up to eight people. The color scheme and design varies depending on the accommodation, though all options include a private balcony, a work desk, a minibar, and tea and coffee making facilities.
The rates at The Buenaventura Golf and Beach Resort start from $150 a night.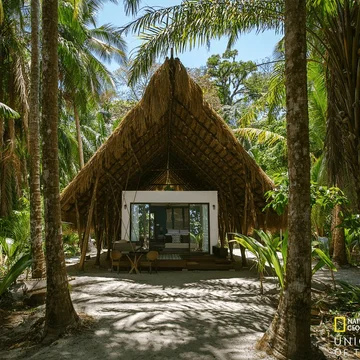 Isla Palenque
If you want an escape from the monotony of hotel chains, Isla Palenque is for you. Located in the Gulf of Chiriqui, surrounded by lush forests and sandy beaches, it brings a piece of untouched tropical paradise to its guests.
Check Availability
Make use of the glorious nature surrounding the hotel and go on an adventure of kayaking, snorkeling, jungle hikes, whale watching, or paddle boarding – Isla Palenque offers it all. Foodies might want to take a look at the Island Foraging Experience that takes you on a culinary journey through the jungles and beaches of the island. If you've come at Isla Palenque for the beautiful beaches, you'll be glad to know that a total of seven beaches are waiting to be explored. You also have the option of lounging around the on-site pool or taking a yoga class.
Alfresco dining has never looked more appealing. Taste delicious Panamanian cuisine from the comfort of your own room, or the stunning beachfront, courtesy of the on-site restaurant. Breakfast comprises freshly squeezed juices, ple