Are you looking for a professional chauffeur to take care of your every transport need while staying at one of the most expensive hotels in the world? If you want to travel in luxury vehicles with one of the best professional drivers at the wheel, then a personal chauffeur is a good option to choose.
But how should you go about choosing from the chauffeur services on offer? And which companies should you trust with your transportation needs? In this post, we'll break down just how to go about hiring chauffeured services so that all your most pressing questions are taken care of.
Best Luxury Hotel Private Chauffeur Service
Whether you need a chauffeur for airport transfers, or you're hoping to be driven around town for private events, hiring a professional for your personal transportation is a must. Your best bet is to hire a reputable chauffeur service as all their drivers will have been vetted already. So if you're looking for a car service for your next vacation in the US or elsewhere in the world, these are a few of the top-rated chauffeurs.
Imagine Lifestyle
Imagine Lifestyle is a chauffeur service for those who want a truly elite experience. You can hire a range of their hyper-luxury vehicles and drive them yourself, or you can ask for a professional chauffeur to drive you around.
Some of the vehicles they have on offer include Aston Martins, Bentleys, Ferraris, BMWs, Lamborghinis, Rolls-Royces, and Porches. Now that's quite a list of some of the very best cars on the market.
Imagine Lifestyle has also expanded beyond cars, as they now offer private jet transfers and helicopters. So if you're in the market for private aviation, Imagine Lifestyle can cater to all your travel needs. The company operates in the US, servicing Florida, Fort Lauderdale, Key West, Miami, Ilinois, Chicago, and Boca.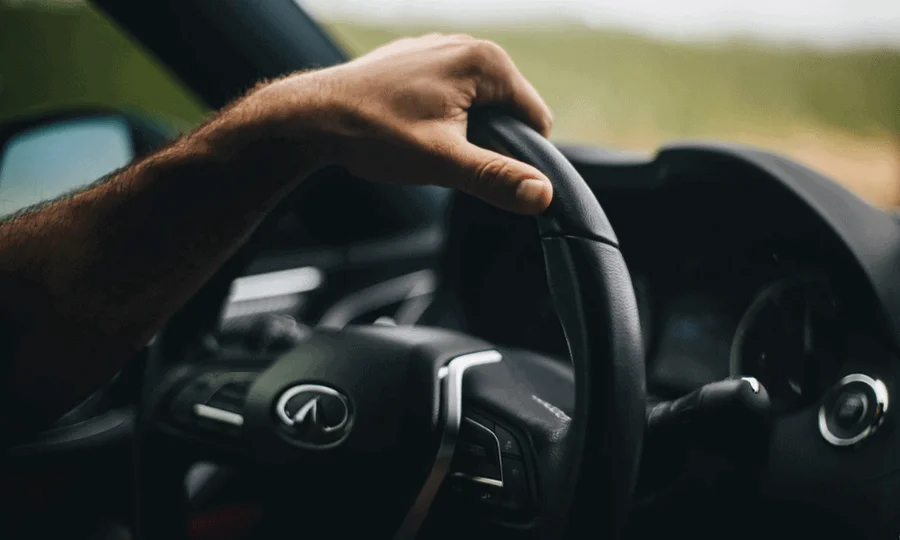 Quintessentially Driven
Quintessentially Driven offers its customers access to high-end vehicles and a driver capable of driving any one of the incredible vehicles in the fleet. Some of these include Maserati's and Bentleys.
The company operates globally, allowing luxury travelers to have access to chauffeurs in many beautiful destinations. They also offer their customers larger vehicles in the event they are traveling with up to seven people. In this case, they offer a Range Rover Sport or Mercedes-Benz Viano to meet even the highest level of expectations.
Lane Luxury Car Rentals
Lane Luxury Car Rentals is based in Dubai but operates throughout the UAE, and has a long list of A-list clients. They offer their chauffeur service on some of the most luxurious vehicles on the market, including BMWs, Range Rovers, Ferraris, Porches, Mercedes, Hummers, and Lamborghinis.
The Lane Luxury Car Rentals business also operates with a close relationship to some of the private airports in the UAE. So they will pick you up and deliver you to your luxury hotel even if you are arriving via private jet at one of the exclusive airports.
Gotham Dream Cars
Gotham Dream Cars is more than just your standard luxury vehicle transport service. In fact, they are far from it. Their fleet includes some of the most exclusive and exotic cars on the market⁠—ones that are hard to find anywhere in the world.
Their fleet of cars includes brands like Bentley, Aston Martin, Lamborghini, Mercedes, Ferrari, and Rolls Royce. Gotham Dream Cars operates within the major cities in the US, including Miami, New York, and Los Angeles.
Luxury Ride USA
Contrary to the name, Luxury Ride USA actually offers its services globally to those looking for airport transportation or professional chauffeurs for a variety of other activities. Their fleet includes some of the most prestigious and classy cars, including Rolls Royces, Mercedes, and Cadillacs.
They are used to working with elite travelers and businessmen, so you can rest assured that your every need will be taken care of on your trip.
While there are many other luxury car services on offer, these are ones that tend to be preferred by elite travelers for their reliable service.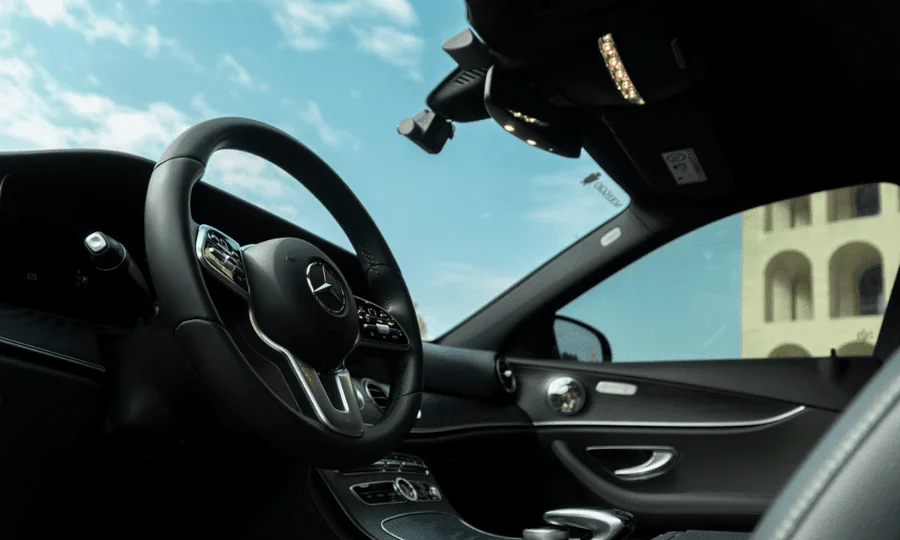 How Much Should You Expect to Pay for Chauffeur Services?
Chauffeur services are generally charged by the hour and can range from anywhere between $60 – $180 per hour. The price you pay will depend on the type of car you want to be chauffeured around in. The more exclusive and luxurious the car, the higher the price tag that's attached to it.
It's also important to note that chauffeur services generally charge for a minimum of three hours at a time. So if you intend to use the driver for short trips, you will still be charged for a full three hours. This will come to anywhere between $180 and $540 per trip.
Prices will differ depending on where in the world you are, and what type of luxury vehicle you are hoping to be driven around in. But this will give you a general idea of how much you can expect to pay for a ride in a luxury car.
Questions You Should Ask Before Hiring a Luxury Hotel Chauffeur Service
Before hopping on board with the first chauffeur service that comes to mind, there are a couple of questions that should be asked. You need to ensure that the company is a reputable one and that you're not making a reservation with just anyone. So when making your booking, these are the types of questions you should be asking.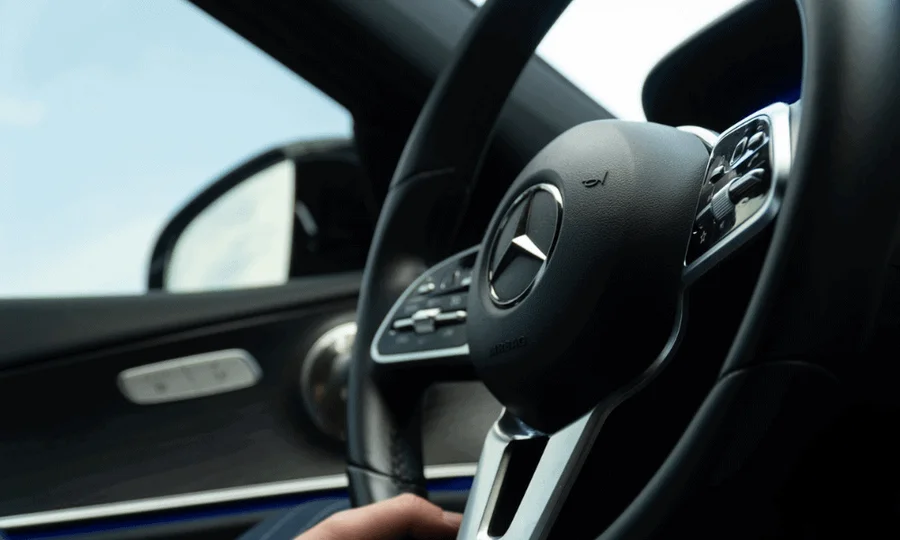 Is The Chauffeur Both Professional and Experienced?
Big chauffeur companies generally only hire the best of the best when it comes to drivers. But it's good to do your research too. So when a driver is picked out for you, ask about their background and what experience they have had in the past. This will give you a better idea as to whether you want to trust them with your life.
If a company is unwilling to give you this information, it could indicate that they hire inexperienced drivers, which means it's best to look elsewhere. It's good to know that your driver not only has experience but is well versed in the local area.
Another reason you want an experienced driver is that they know just how important it is not to leak information. When dealing with high-profile clients and celebrities, they have to sign a confidentiality agreement, and inexperienced chauffeurs might not take this all that seriously. But when it comes to your privacy, you need to know that you are not running any risks.
Can They Answer Your Most Pressing Questions?
It's important to know everything about the service you are about to employ, especially as it comes with such a high price tag. Most people hiring a luxury chauffeur service ask questions like "what uniform do your staff wear?" This way, they will be able to identify their driver right away.
Another pressing question would be "how many passengers can fit in the car?" Of course, this will depend on the car that you're hiring, but it is an important fact to know. This way, if you meet someone during your travels and you decide to head to another location together, you will be aware of whether or not you can offer them a ride.
It is also important to ask whether the chauffeur has a mini-fridge containing snacks and refreshments. Many of them do, but they are not guaranteed. For this reason, you should ask to know if you are taken care of during longer journeys.
If the chauffeur company is happy to answer these questions to your satisfaction, this is a good sign. However, if they are resistant in any way, or annoyed by your questioning, it might be best to look elsewhere.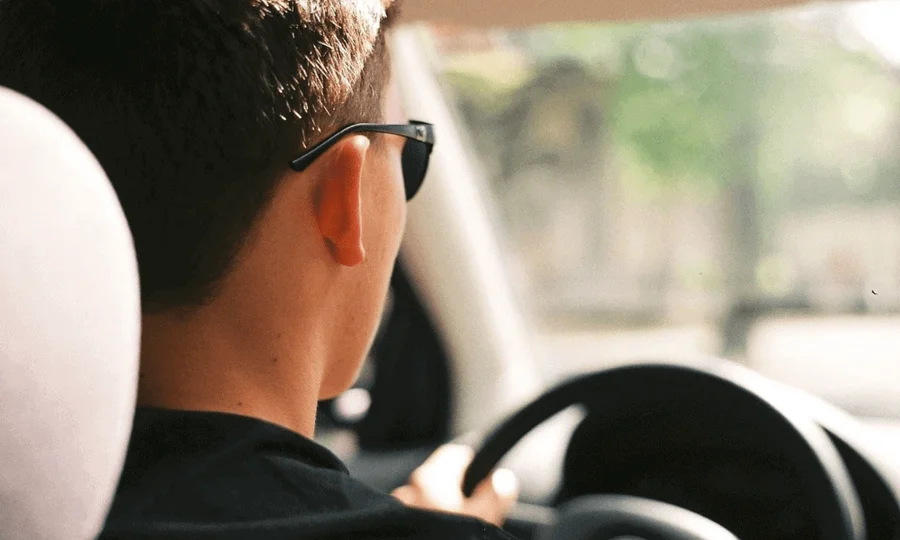 Are They Insured and Licensed?
This should go without saying, but it's worth getting checked. Whichever chauffeur company you choose should be fully licensed as well as backed by a very reputable insurance company. Many of the smaller chauffeur companies choose to get bare minimum coverage, which can actually have grave consequences if something happens while you are in the car.
Reputable chauffeur companies will be able to provide proof of their insurance coverage by showing you the documentation. If they cannot do that, you should definitely look elsewhere.
Making sure that the drivers have suitable licenses is also incredibly important. While different areas have different licensing requirements (which you likely won't know about), simply asking whether or not the drivers are suitably licensed should give you the answer you need. If there is any hesitancy whatsoever, you know the company is less than reputable.
What you need in a chauffeur service is full confidence. And if they are not confident in their insurance policy or the legitimacy of their driver's license, then the company is more than likely taking chances. And when it comes to your safety, the last thing you want to do is take a risk. It is better to go with a professional chauffeur company that is known globally for its great service and reliability.
Have They Provided You With a Contract?
One thing that is very important to note when you are booking any kind of exclusive service, is that a contract needs to be signed before any kind of payment is made. Every bit of information you asked for should be contained within this contract, or it is not part of the deal. For instance, the insurance should be clearly outlined in the document, or they may try and hold you responsible for the payment if something goes wrong.
It is crucial that you hold off on payment until you have a signed document, or they may not deliver on what was promised. When you have a contract, you have a legal document to fall back on if anything goes wrong. Which, hopefully, it won't. But in the worst-case scenario, you don't want to lose money over something as silly as transport during your travels.
The contract will also outline any additional costs that you may incur. Some chauffeur businesses have a running tab, which they might bill you for over and above the chauffeur services. Often things like snacks and refreshments in the car are charged as extras, but at the most prestigious companies, they come included. So check all those possible hidden costs in the contract before signing your agreement.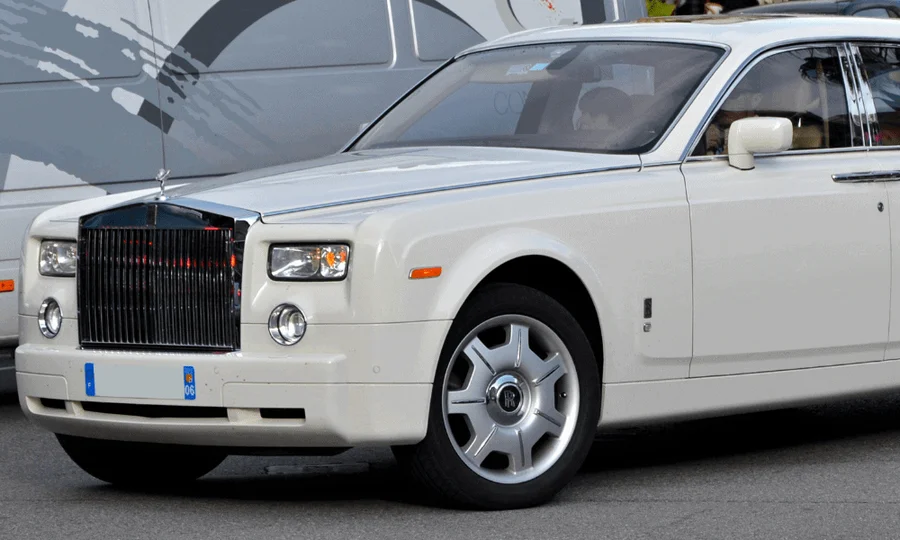 Are They Reliable and Punctual?
One of the hidden charges associated with chauffeur services is their travel-to charges. So they may actually bill their customers for the time it takes them to get from their current location to where their client is. This can hike up the cost of the chauffeur by a large margin and cost you way more than you bargained for.
Because of this, some chauffeur companies actually use out-of-area call diverting, to pretend they are in a further location than they actually are. Effectively, they are billing you for travel time that was not even used. This is more common than you think, so don't fall for their tricks. Instead, ask for an estimate on the travel-to price, or ask them to give you a maximum figure so that they know you are aware of this practice⁠—which will keep them on their toes.
For the most part, chauffeur drivers should always be on time. In fact, most of them get to your destination with more than a couple of minutes to spare, especially if you have booked the service for the entire day.
Chauffeur drivers have access to live traffic information, so there shouldn't be any delays, barring events that are completely out of their control. If they are running late for whatever reason, you should be contacted and informed that your driver is running late. In this case, someone else may be sent to assist you, or you should receive some sort of discount for your troubles. But it is very rarely that this occurs, as luxury chauffeur companies know just how important it is for their customers to be on time.
Do They Offer Secure Payment Methods?
One of the most important factors in deciding whether or not to use a chauffeur service would be whether or not they make use of secure payment methods. The only way you should be asked to pay for your ride is through a secure card machine, or you should be directed to their offices to make a secure payment.
You should avoid companies that have a cash-only policy at all costs, as it likely means they are committing tax fraud, or are not licensed correctly. In most cases, they are doing both. If you are a regular customer of the limo or chauffeur company, then they may provide you with a credit option to make your life a little easier, and save you the hassle of having to make continuous payments throughout your trip.
In the case that you are asked to make a card payment to pay for your journey, be sure to ask for a receipt just in case you are sent an invoice later on. It is always best to have proof that a payment was made or you might be asked to pay twice. This could simply be a communication error, but one that will be incredibly stressful to sort out.
Are the Vehicles in Good Condition?
When you are paying a great deal for a ride, you want to ensure that your journey will be absolutely flawless. So it's important to know whether the cars are being regularly serviced and if they are in great condition. You should ask the company if the oil and tires are regularly changed, and if the car is cleaned after each use (this is even more essential since the recent pandemic).
It's also important to realize that the way a company takes care of their cars generally tells you a lot about how their operation is run. So only accept the most pristine service and care for your ride.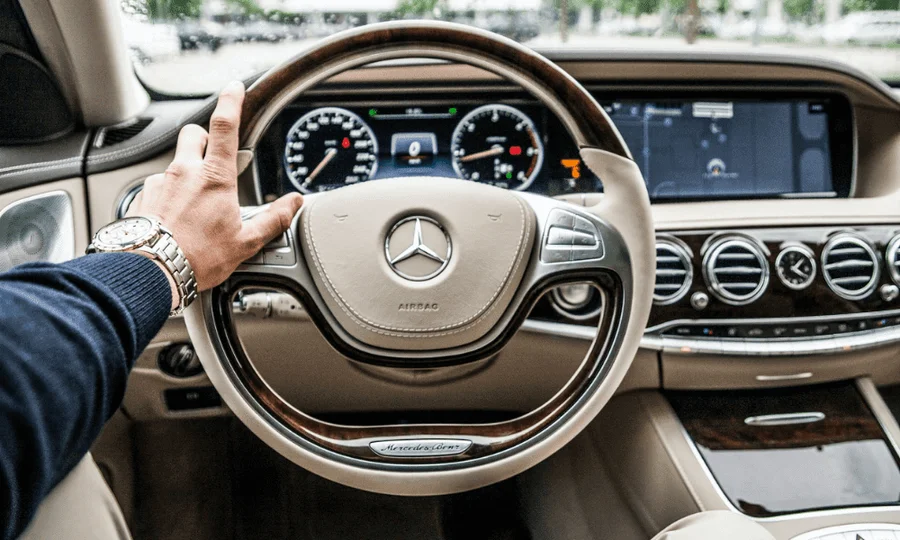 What Safety Precautions Are in Place?
You are essentially trusting your life to this company, so you are entitled to know if there are safety precautions in place. This could include things like having a first aid kit and a spare tire. But it can also extend to things like knowing whether or not the seatbelts are working.
Reputable companies want their customers' minds to be at ease while they ride in their luxury vehicle. So don't be afraid to ask a few questions to make sure your mind is at rest, ready for your journey with a reliable chauffeur company.
Final Thoughts on Professional Chauffeurs and Limousine Service
If you are a frequent traveler looking for an elite way to get from point A to point B, then a limousine service or chauffeur service is a great idea for both airport transfers and other transportation.
While it may come with a hefty price tag, it is something that is worth the money spent if you want reliable service and exclusive treatment. So whether you're traveling to Switzerland for vacation or the UAE for business, there are chauffeur services that will take care of you like you are family. Ready to travel around some of the world's famed city streets in an exclusive ride? These chauffeured services will afford you that incredible opportunity.