The Michelin stars, the most established rating system in the culinary world, are the epitome of medals when it comes to fine dining. What started as a local brand in France has turned into a globally renowned marker of talented chefs, exquisite menus, and crème de la crème ingredients.
Nowadays, with so many Michelin star restaurants worldwide, the task of choosing the best hotels with Michelin star chefs might seem overwhelming. This is why we selected the best Michelin star restaurants in the world, led by distinguished, dedicated, and passionate chefs.
Offering an elegant and intimate dining experience, you can enjoy exquisite French cuisine prepared by executive chef Fredric Larquemin with a view overlooking the Château de Versailles.
La Veranda, a brasserie by the park of Versailles, has a more relaxed setting yet equally delicious fine dining. On warm days, you have the option of being seated on the terrace to soak in the sunrays and gorgeous views. The Summer Beaufort Cheese, their large wine selection, and the coconut frappe are only some of the things La Veranda is best known for.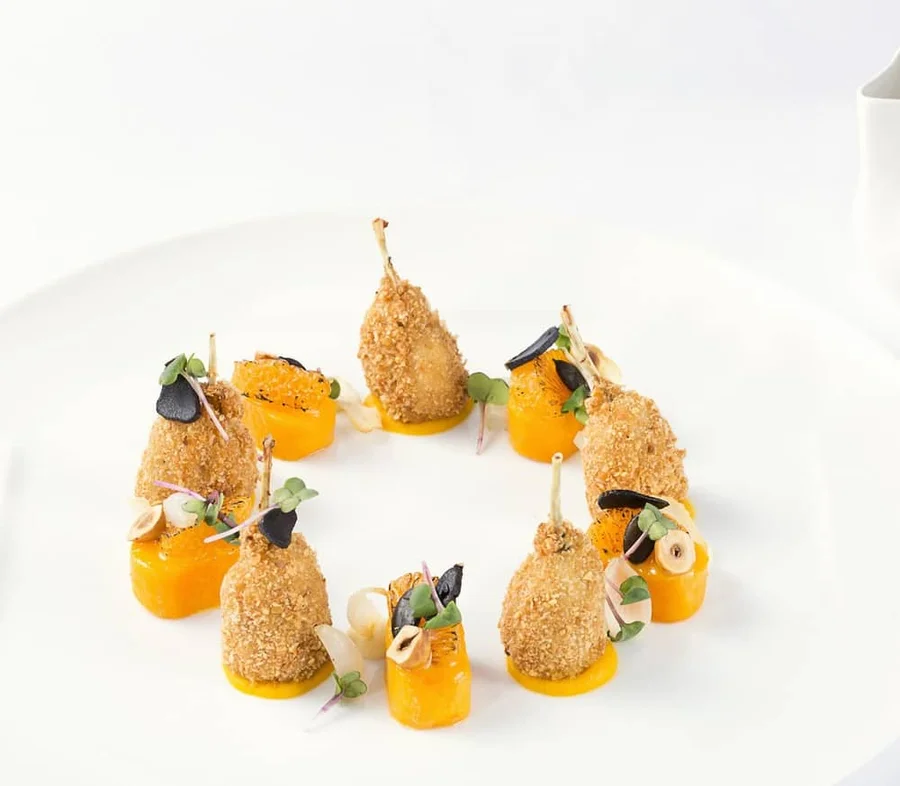 Zaranda, the two-star Michelin restaurant, offers both indoor and outdoor dining including 14-course meals of Mediterranean and traditional Spanish cuisine. One of the world's most talented Michelin star chefs, Fernando Arellano, makes sure that guests delight in fresh, local ingredients, and puts a special focus on pasta and seafood. There is also a grand breakfast buffet that includes homemade jam, cereals, freshly baked bread, and a large selection of drinks.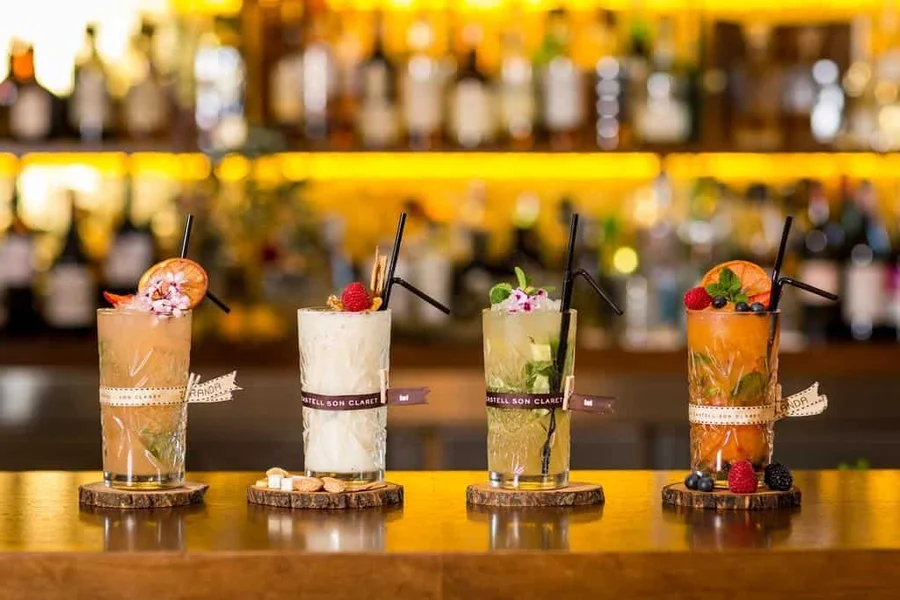 The Veranda, a well-known spot among tourists, serves traditional breakfast, lunch, and dinner. More unconventional dining options include lavish buffets, afternoon tea, and classic Smörgåsbord. Regardless of what meal you choose, spectacular views of the waterfront and the Royal Palace are included in the price.
The amazing Michelin star Chef, Mathias Dahlgren, owns two restaurants in the hotel: The Matbaren and Rutabaga – a celebrated vegetarian restaurant. Matbaren is a modern bistro that heavily focuses on fresh and seasonal produce, so the menu changes on a daily basis. Rutabaga's two carefully created menus promote world-class vegetarian dining set in a Scandinavian atmosphere.
Le Cinq is a gastronomical wonder that masterfully combines classic French ingredients with experimental techniques. Rightfully awarded with three Michelin stars, this restaurant gives you a one-of-a-kind dining experience with one of the world's best Michelin star chefs, Christian Le Squer.
Visit Michelin-starred L'Orangerie for more contemporary French cuisine served in a romantic and intimate setting. The dishes are mainly plant and fish-based, relying on fresh ingredients. Signature dishes include the blue lobster a la nage and the crispy red mullet.
La Galerie is an all-day lounge just as perfect for a quick coffee date as it is for a three-course dinner. In addition to the enchanting French cuisine, you will enjoy the daily live piano music and the extravagant bourgeois décor.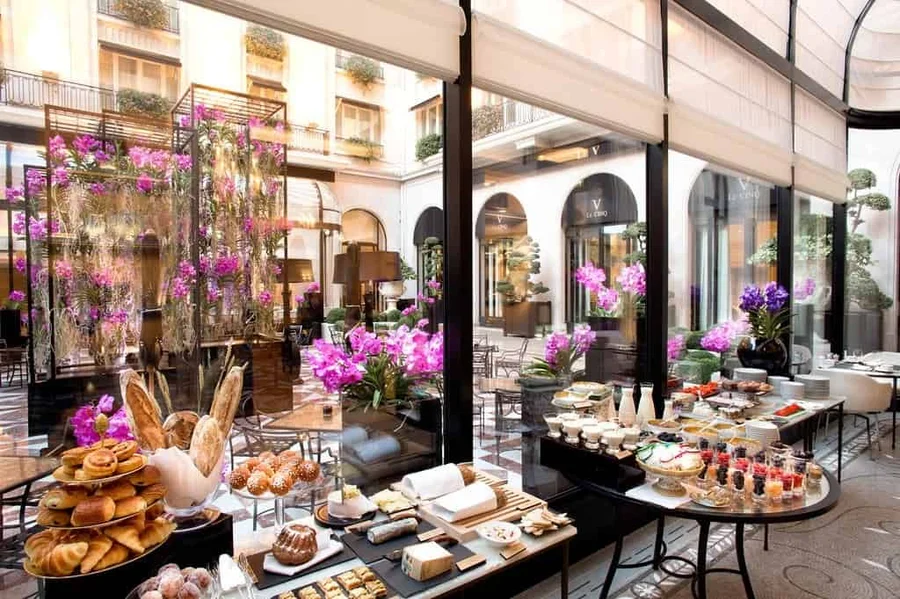 Described as a "feast for both the palate and eyes", Restaurant Focus is a two-Michelin star culinary masterpiece with views across the lake and mountains of Central Switzerland. The award-winning Restaurant Focus features the Michelin star head Chef Patrick Mahler and his team who are there to ensure that all your gastronomical needs are well taken care of. Flavorful seasonal produce is delivered on a regular basis, resulting in fresh and delicious meals.
At Restaurant Prisma, you can expect to find traditional European cuisine with just the right touch of far eastern ingredients. This unique blend makes for perfectly exotic meals that go well with a tailored wine – which you'll undoubtedly find given that there are six exclusive wine cellars at the hotel.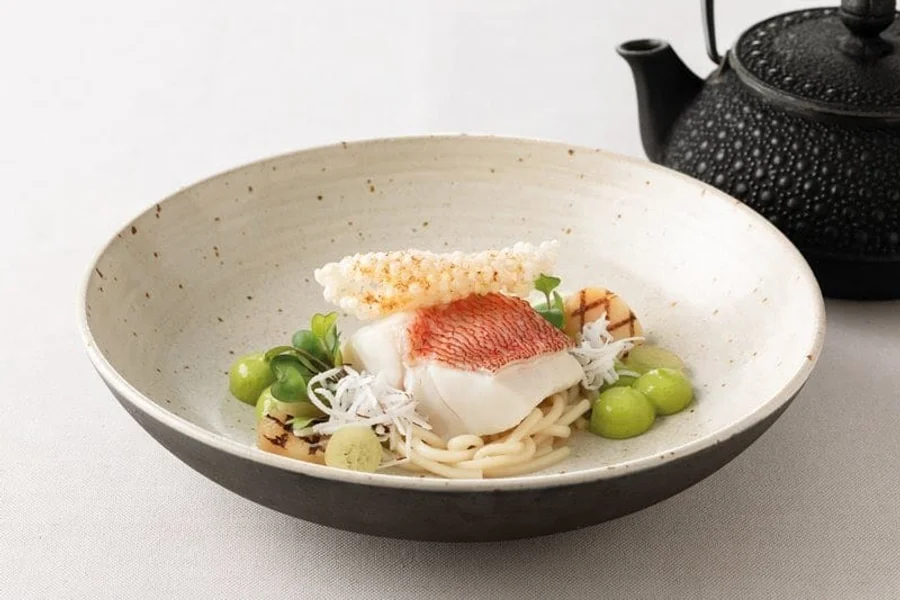 Hotel Okura is home to the Yamazato Restaurant – the first traditional Japanese restaurant in Europe to be awarded a Michelin star. The restaurant serves authentic Japanese haute cuisine with more than fifty specialties from traditional kaiseki ryori cuisine, prepared by executive chef Masanori Tomikawa and a team of Japanese chefs.
The other restaurant appointed with two Michelin stars is the glamorous Ciel Bleu Restaurant with breathtaking views of Amsterdam all the way from the 23rd floor of the hotel. The menu relies on fresh seasonal produce and an exclusive wine selection that will delight even the most demanding wine connoisseurs. Chefs Onno Kokmeijer and Arjan Speelman are the talented masterminds behind the replenishing meals served at Ciel Bleu that are bursting with rich flavors and alluring aromas.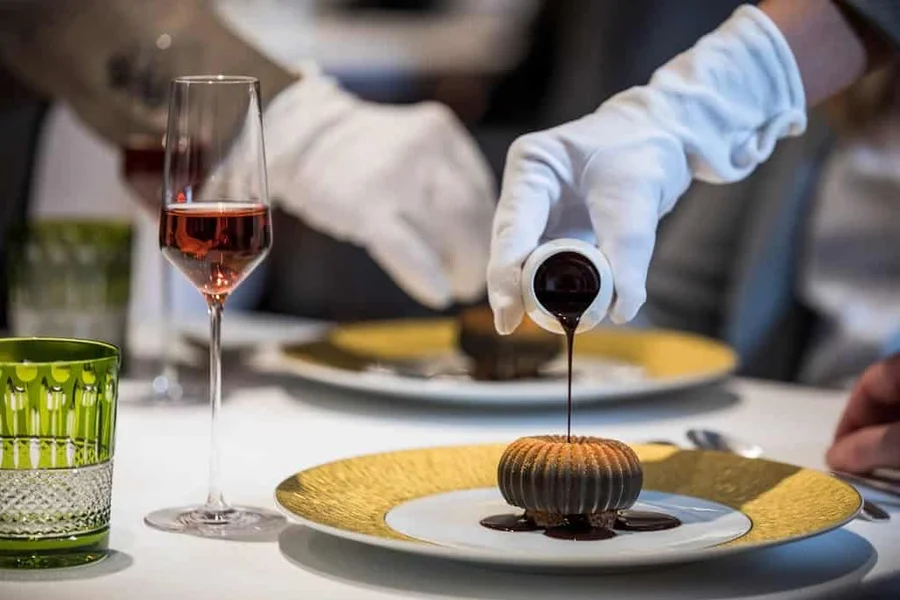 Dining-wise, there are plenty of meals waiting to be relished while you're enjoying the stunning views of Barcelona and the Mediterranean Sea. For a trendy spot that serves superior spirits and small plates, all the while hosting famous DJs, visit WAVE. If you prefer a flashier scene, try Eclipse – a rooftop bar brimming with nightlife and a large selection of replenishing cocktails to try.
La Barra, one of the most famous seafood restaurants in the area, should definitely be added to your itinerary. Owned by Masterchef Carles Abellan, this iconic restaurant mixes traditional seafood cuisine and futuristic, inventive design.
The Sunday Retox buffet is also highly praised by guests, along with their room service.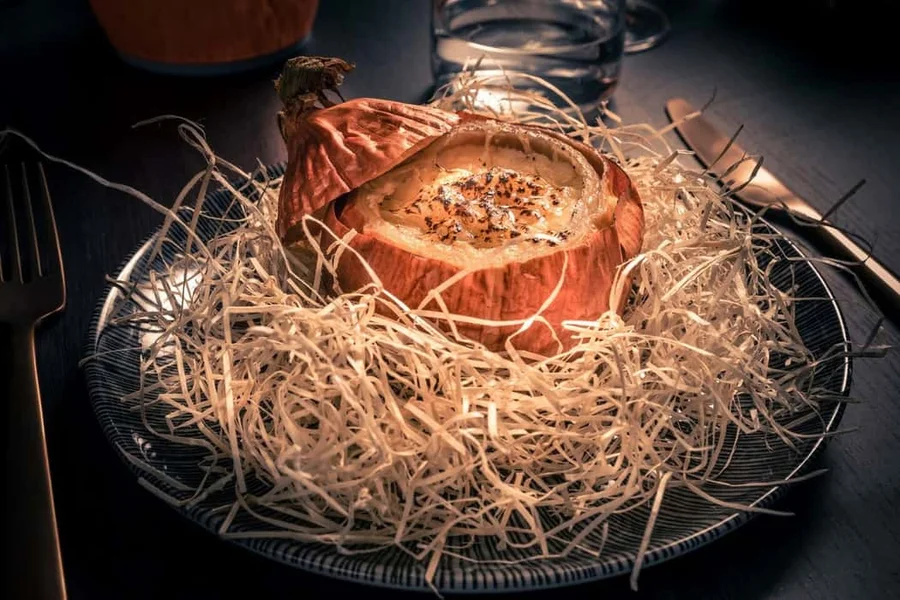 Chefs Alain Ducasse and Dominique Lory, two of the most renowned Michelin star chefs worldwide, are the faces of this 3-Michelin restaurant that offers flavorful dishes inspired by the French Riviera. The products are locally sourced and the menu changes with the seasons, which ensures new, fresh flavors every time. There is a special wine menu as well, where you can select the best wine that will pair wonderfully with your meal.
Le Grill, providing some of the best panoramic views of the city, is another popular option among visitors, and their praised soufflé may have something to do with it.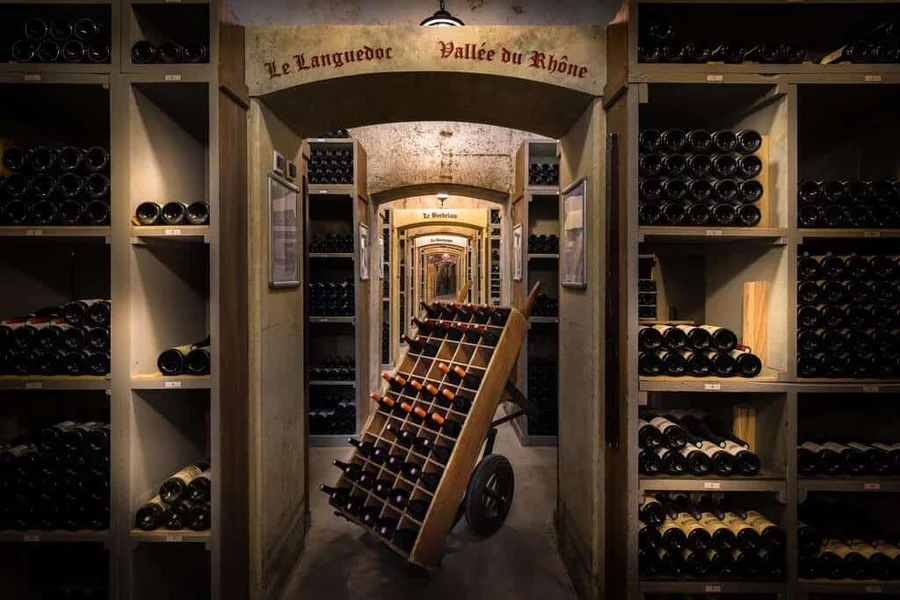 Located on the sixth floor of The Hassler, it allows visitors to delight in panoramic views of historic Rome, while soothing music and a romantic atmosphere permeate the space. Executive Chef Andrea Antonini has perfected Italian cuisine and carefully selects the menu depending on the season. Ricotta pie, red mullet, and traditionally-served pasta are among the most popular menu options.
Hassier Bistrot, another restaurant on the property, serves breakfast, lunch, and dinner, along with scrumptious afternoon tea.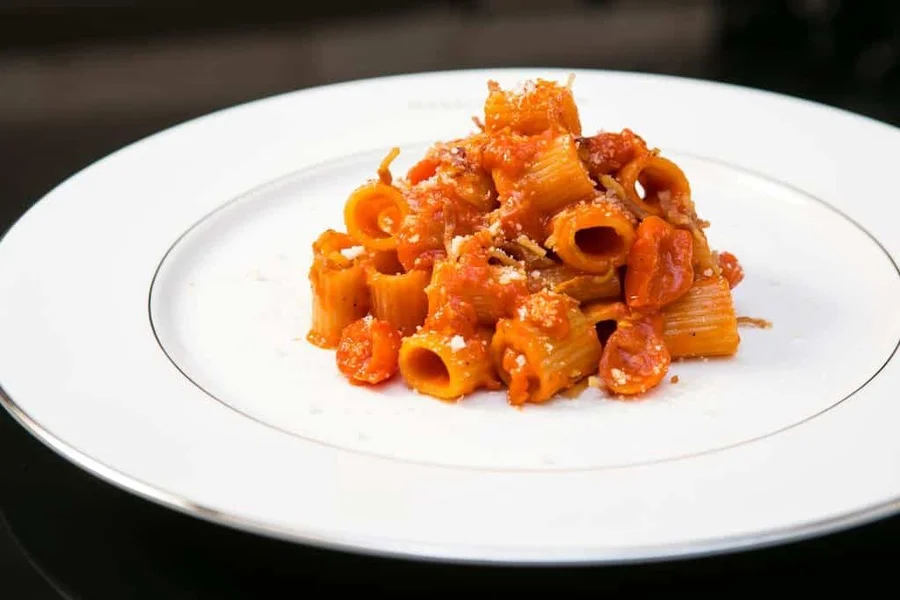 Speaking of cuisine, the award-winning, 3-star chef Joachim Wissler will ensure that your meals are composed of the freshest and tastiest ingredients while dining at Restaurant Vendôme. You can book up to a ten-course meal for a special Gourmet lunch on the weekends that's composed of mouth-watering starters like toffee of caramelized foie gras and mains such as the Atlantic monkfish & wild herbs.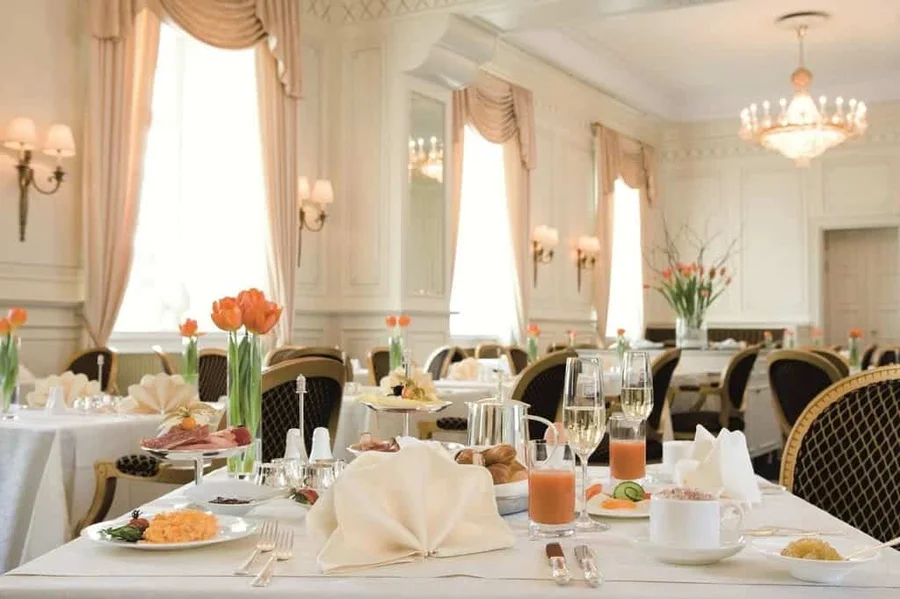 Having been a Michelin star restaurant for more than a decade, Number One attracts visitors from all over the globe. Head Chef Mark Donald prides himself on using ingredients that are always fresh and seasonal, resulting in sensational meals that are a blend of traditional Scottish cuisine and an international touch.
Apart from Number One, The Balmoral offers award-winning tea at Palm Court and French dining at Brasserie Prince by Alain Roux, all the while serving over 500 whiskeys and classic cocktails at Bar Prince.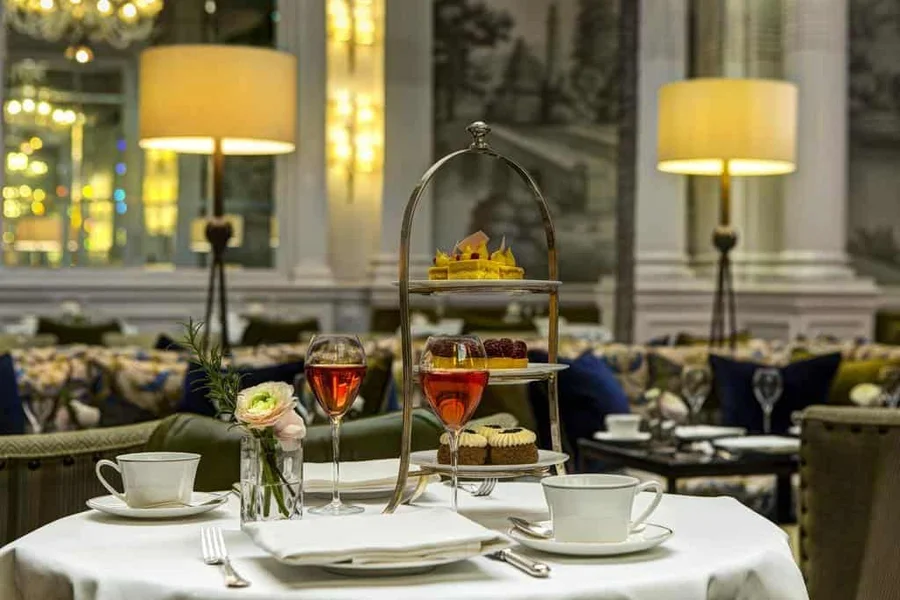 There are plenty of must-visit restaurants on the property, including Marcus and Collins Room. Marcus, rightfully named after Michelin-starred chef Marcus Wareing, serves a variety of traditional British dishes. Collins Room, often featured in movies, offers remarkable afternoon tea, delicious desserts, and exquisite meals.
If you prefer to be seated outdoors, try The Garden. With its ideal summer setting and poignant cocktails, it's the perfect spot to visit after a long day of sightseeing.
The renowned Michelin-starred Céleste restaurant and its affluent Neoclassical décor contain a familiar British charm. Distinguished Michelin star chefs Steeven Gilles and Eric Frechon work together to bring you the best traditional dishes Britain has to offer, with a touch of European creativity. The ambient is intimate and captivating, much like the rest of the hotel. Needless to say, you can also book yourself a Traditional Afternoon Tea and indulge in delicious savory and sweet treats.
If you prefer a more relaxed atmosphere with a focus on reviving spirits, pay The Library Bar a visit. With piles of books, flashy chandeliers, plush sofas, and a cozy fireplace, The Library Bar is every bookworm's dream come to life.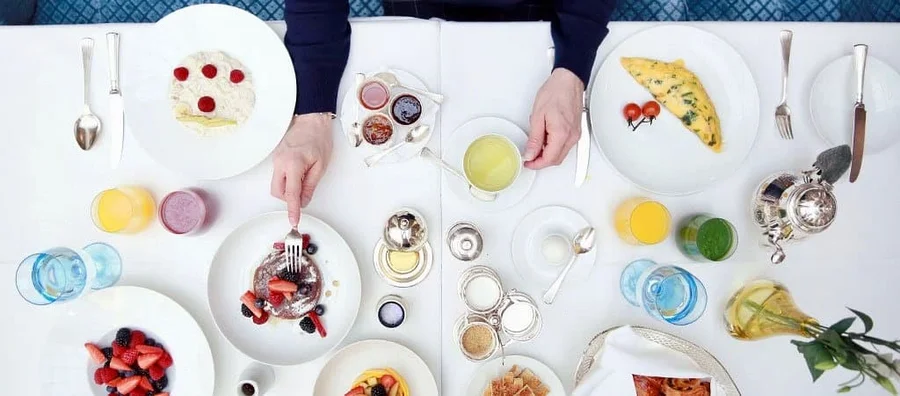 Ai Fiori is a Michelin-starred restaurant that serves Mediterranean cuisine from the French and Italian Riviera with a unique spin. Chef Michael White is the head of the culinary masterpieces, creatively putting his own personal touch in every succulent dish. The fine dining experience offered at Ai Fiori is enriched by the breathtaking view of Fifth Avenue. Make sure you sample the Granchio – a comforting appetizer of blue crab, avocado, and grapefruit, and the buttery risotto that will melt in your mouth.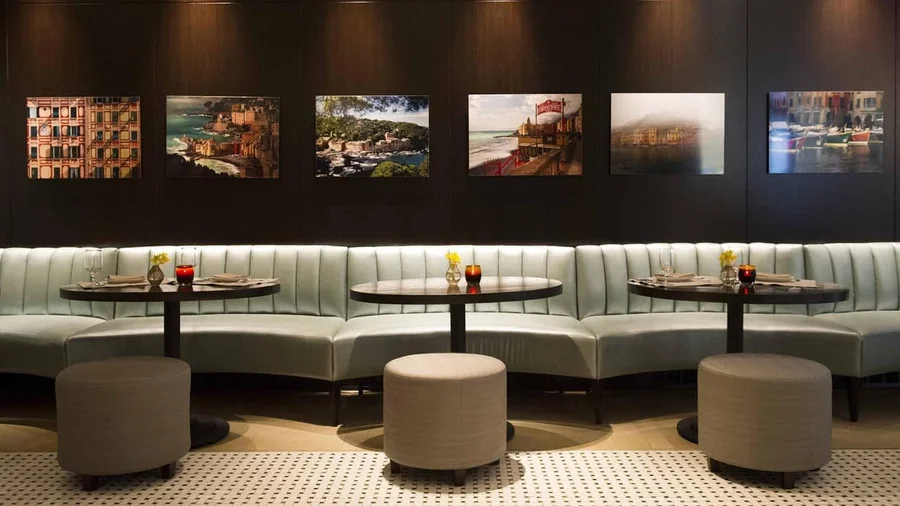 Some of the most celebrated restaurants include Bread Street Kitchen by Gordon Ramsey and the two-Michelin starred Waku Ghin. Bread Street Kitchen, owned by one of the most distinguished Michelin star chefs in the world, has a laid-back atmosphere and serves traditional British cuisine that is out of this world. Waku Ghin by Tetsuya Wakuda offers meals that blend Japanese and European cuisine with lots of fresh ingredients you won't be able to resist.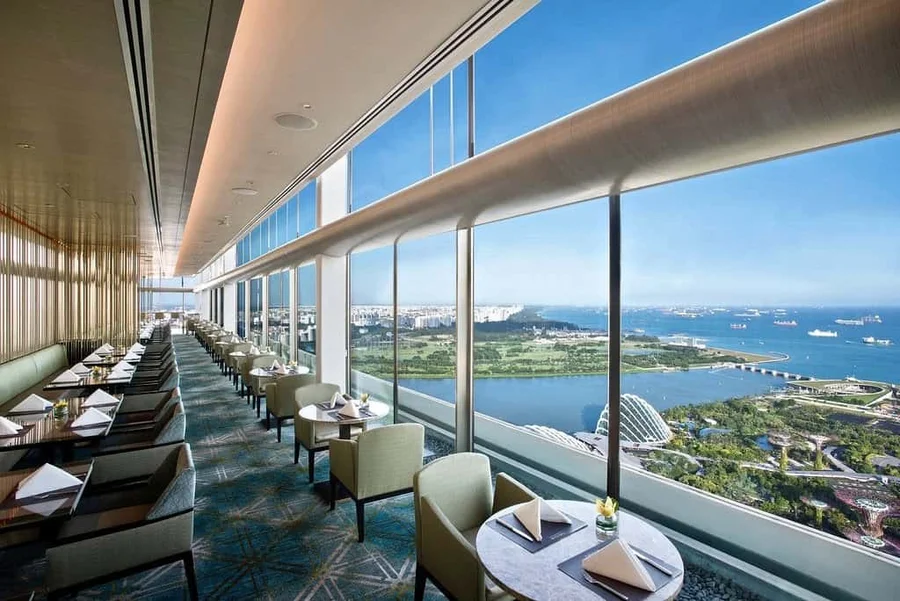 Choose between a wide selection of classic Cantonese meals featuring the best dim sum you'll ever try. There are a couple of menus available, including a chef's choice menu, created personally by Chef Alan Sun, and an impressive wine menu that offers distinctive local wines.
Guests thoroughly enjoy The Langham Afternoon Tea with Wedgwood that offers specialty teas, so consider sampling it yourself. Popular nighttime spots that serve spirits include XTD Elevated and the Martini Bar.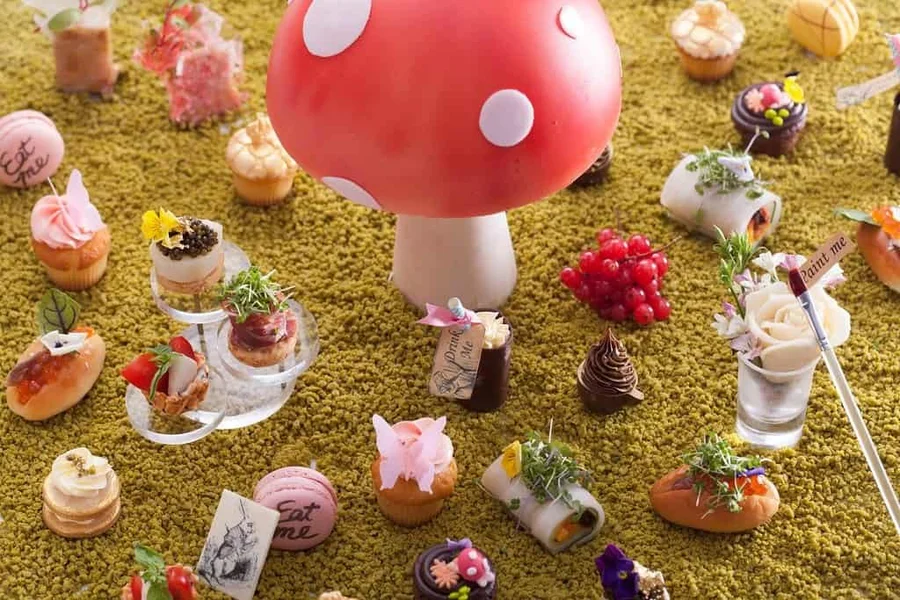 The Michelin-starred Hotel Cipriani restaurant specializes in Italian delicacies prepared from locally sourced products. Their menu consists of traditional Italian dishes, however, the chefs put a unique spin on every dish, making dining at the Belmond Copacabana Palace a remarkably unique experience.
Mee, the famous Brazilian restaurant that also has a Michelin star, offers pan-Asian cuisine created by Chef Itamar Araujo. When visiting, make sure you try the dim sum and the sushi – some of the most popular options on the menu.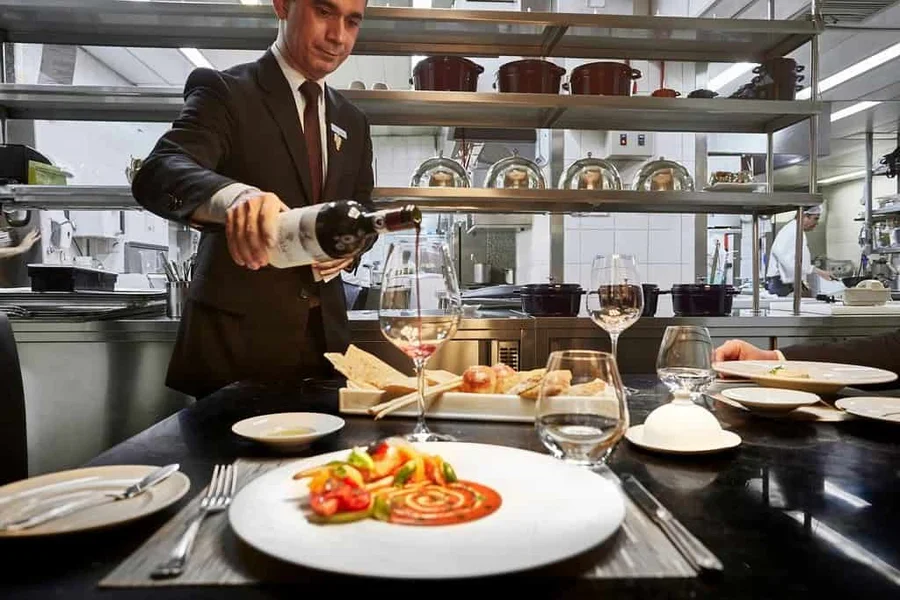 We hope you found our carefully-selected list of Michelin star restaurants useful for your next trip. Which one of these hotels will you be visiting next?