Luxury Hotels in Christchurch, New Zealand | 5 Star Luxury Accommodation
Christchurch is a wonderful place for nature lovers, as well as those that enjoy the hustle and bustle of city living. You can enjoy views of the city from the safety of a flat bottomed punt while cruising slowly down the River Avon. If you're looking for a little fresh air, then cycling along the coastal pathways or strolling through the Christchurch Botanical Gardens will provide you with just that.
The best hotels in Christchurch, NZ, are scattered around the city center, picturesque Hagley Park, and the River Avon. New Zealand's luxury hotel selection is numerous. If 5-star opulence and luxury living sound like something that would be right up your alley, then these luxury hotels in Christchurch, New Zealand are guaranteed to make your vacation.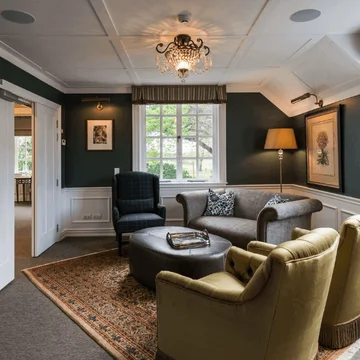 Christchurch, New Zealand
The George Hotel, Christchurch
This 5-star boutique hotel is located in Christchurch city center, overlooking both Haguely Park and the River Avon. The modern and spacious guest rooms have all the amenities that make you feel at home, while also providing luxury furnishings. Guests have access to free WiFi, a flat-screen TV. Plenty of natural light streams in through the large windows with nice views.
Check Availability
The on-site restaurant is sure to satisfy any taste with its contemporary cuisine. Book a table at Bistro 50 for dining on the terrace in a charming yet stylish manner. The hotel is close to many of the many attractions in the city, with the Botanic Gardens right on your doorstep, and other activities just a short walk away, you'll never lack in entertainment.
The arts center, theaters, and restaurants are all within a 3-minute walk, so expect to explore the surrounding area pretty thoroughly during your stay. Between 2012 and 2020, The George was rated as New Zealand's very best boutique hotel. So if you're curious about what all the fuss is about, make a booking at The George.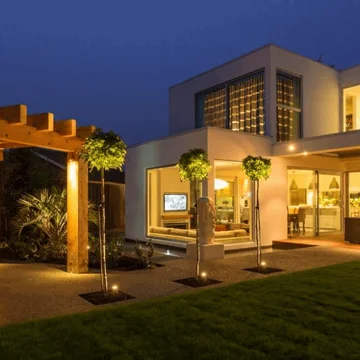 Christchurch, New Zealand
The Establishment Boutique Accommodation
This is one of the small luxury hotels in Christchurch that still offers spacious rooms. They are well air-conditioned, with a TV and fireplace to make your evenings a little cozier. Elegant decor, comfortable seating areas, and complimentary toiletries can be expected in every suite.
Check Availability
Each morning, guests can enjoy a complimentary continental breakfast, while in the afternoon you can make use of the on-site BBQ facilities or head out to a local restaurant. The hotel's central location offers access to the beautiful Hagley Golf Course, as well as Russley Golf Club. It's also just a 10-minute drive from the city center.
The lush garden is something you're sure to enjoy after a day of exploring the surrounding Christchurch area. And it makes for a beautiful view as the garden is visible from the windows of just about every one of the suites.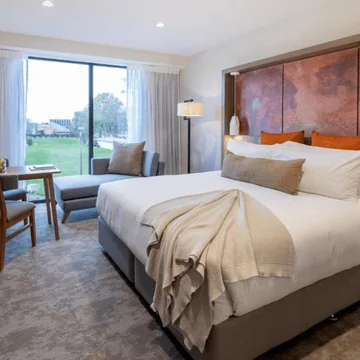 Christchurch, New Zealand
Sudima Christchurch City
Pristine luxury awaits you at this 5-star boutique hotel located on Victoria Street. Cafes, restaurants, and bars surround this ideal location. The hotel is just a short walking distance from Hagley Park and the city CBD, so you won't miss out on anything.
Check Availability
The spacious rooms are fitted with air-conditioning, TVs, luxurious en-suite bathrooms as well as kitchenettes. The Sudima Christchurch City aims at providing world-class service and making your stay as environmentally sustainable as possible. The on-site restaurant uses locally sourced ingredients to create high-quality dishes that are sure to tantalize your taste buds.
The hotel's eco-focus is evident in its furnishings and authentic wood finishes make the hotel look like an eco villa you won't soon forget. The property also features a luxurious spa for those that feel they need a little pampering during their stay. And guests also have exclusive access to a nearby fitness facility.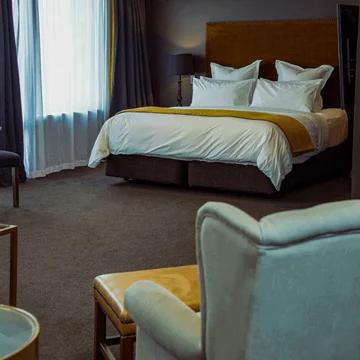 Hotel Montreal
Hotel Montreal's location is a strong drawing card as it is located just 300 meters from the famed Victoria Street and a short walk from the picturesque Hagley Park. As far as the best hotels in Christchurch go, this is one of the top-rated. Not only for its 5-star luxury and central location but for its comfortable suites and charming feel.
Check Availability
Each suite is beautifully decorated with