Jetsetters and luxury travel fanatics know that there's only one way to make it to your luxury travel destination in true style. And that is by private jet. Whether you're heading to one of the most expensive hotels in the world, or you're going to a luxury resort in the Caribbean, organizing your transport can be the most difficult part of your entire trip.
This is your guide to finding the best private jet charter company in the world, where you should be making your bookings, and how to find the best-priced private jets. Are you ready to jet-set around the globe for the trip of a lifetime? Keep reading to find out just how to organize your travel plans with one of the best private jet charter companies.
Luxury Private Jet Companies
There are thousands and thousands of luxury private jet companies operating worldwide, but there are a couple that stand out above the rest, and never fail to disappoint. These jet charter companies offer excellent service delivery that will keep you coming back.
NetJets
NetJets makes the top of the list as it is awarded with being both the oldest and the largest private jet charter in the world. With an impressive fleet of 700 jets to choose from, selection may be the biggest challenge when using NetJets. They offer fractional ownership, as well as jet card and lease programs.
Wheels Up
Wheels Up was started in 2013 and was so successful that by 2019, Delta Private Jets asked for a merge. The companies entered into a partnership that brought the perks of both companies together for the good of the customer. Wheels Up offers its members access to 1500 different jets that fly in and around the US.
VistaJets
VistaJets prides itself on reliability, offering its members two membership options – Direct and Program. Direct allows users to make bookings through the VistaJet app and allows them preference to empty leg flights. While Program offers members a fixed hourly rate that guarantees a business jet whenever they need it.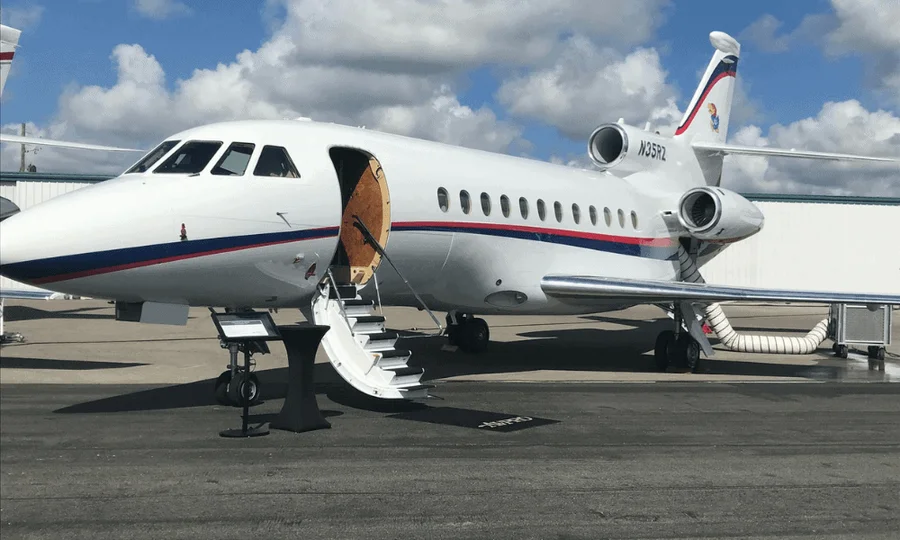 Jet Linx
Jet Linx offers their members extremely personalized service and gives them access to private terminals in an impressive 19 US cities. For this reason, they are a firm favorite of famous individuals who want to stay out of the public eye. As an addition, the company also offers acquisition and airport management services.
FlexJet
FlexJet offers its members 140 private aircraft's to choose from and also boasts four private terminals throughout the US, in Palm Beach Florida, Naples, California, and New York. They offer fractional ownership as well as jet cards for their customer's convenience.
GlobeAir
GlobeAir is a firm favorite among European private jet flyers and services 900 of the best European destinations. The company focuses on being efficient, reliable, and offers very reasonable prices for the service provided.
Best Private Jet Membership
Memberships are perfect for private jet flyers who would like to have the benefits of discounted rates and extra attentive service, without having the monthly expense of fractional ownership.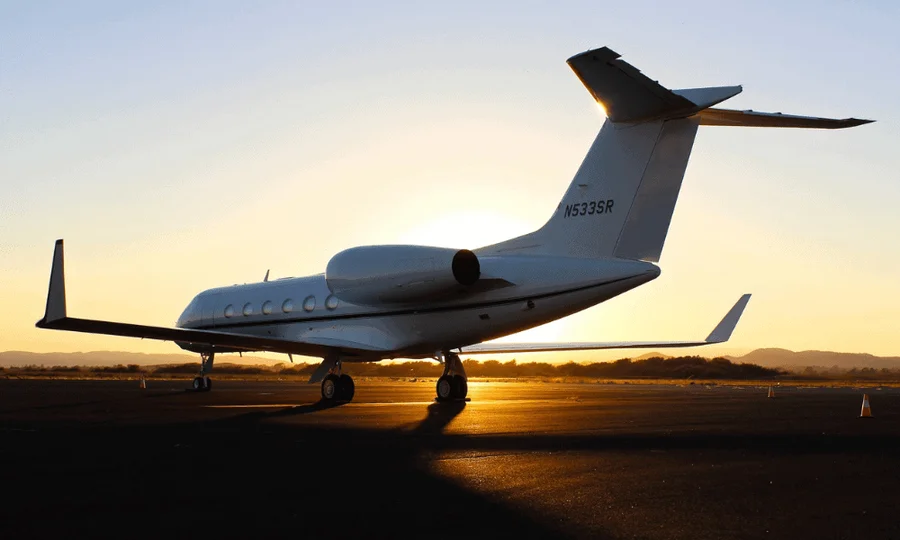 Wheels Up
Wheels Up offers access to over 115 jets across the world. The app is years ahead in terms of delivering its service. They promise guaranteed availability to members of the Wheels Up program with only a 24-hour notice period. As an added bonus, you'll have access to catering services, private car services, as well as having access to many prime sporting events with their prestigious Wheels Down program.
The app has three different membership options – Connect, Core, and Business. Connect is there for less frequent flyers who still want access to some of the benefits, while Core and Business are for frequent flyers who need as many perks as possible (with a more challenging point of entry).
Magellan Jets
Magellan Jets offers a great membership program that gives you access to something we all need a little more of in our lives – consistency. They promise to charge you a flat rate on the plane type and distance flown, meaning prices do not hike up during peak season.
They offer a wide range of jets, ranging from light jets to larger jets that can take you a great deal further. The company even gives its members access to a helicopter, so you will not be disappointed with their wide range of options. The jets offer gourmet catering onboard, and they will stock up on your favorite alcoholic or non-alcoholic beverages to ensure you are comfortable the entire flight.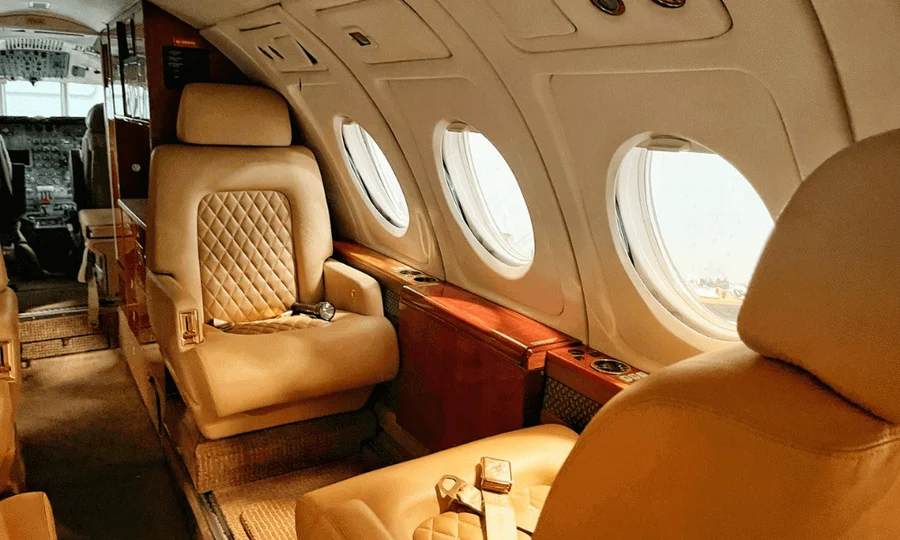 Luxury Private Plane Charter Apps
Are private jet charters being 'Uberized' with the increase of private jet apps currently available? The use of private jets is becoming increasingly popular, even more so in the years following the pandemic. The use of private jets was once reserved for those with a net worth of $10 – $20 million. But since the pandemic, we are seeing individuals with a net worth of $2 – 3 million also chartering private planes, so this service is becoming more and more accessible to the public.
This happened because people were less excited about the prospect of sitting on an overcrowded plane during a pandemic, so opted for a private experience to keep themselves safe.
These are a few of the private jet chartering apps currently available to those looking to hook up a private flight.
Sentient Jet
Sentient Jet is a private jet company that operates mainly in and around the US. Since the launch of the app in 2017, they have given their app users the ability to charter flights with just the click of a button. The app has increased in popularity, accumulating $50 million worth of bookings through the app in 2020.
The company predicts that over half of their bookings will come through the app in the next three to four years. And why wouldn't they? It's clearly more user-friendly than making a phone call, and the process is simple. Users simply need to select their destination, dates of travel, and their preferred plane size to receive a quote.
The company also noticed that its target audience is rapidly expanding with the use of the app. The target audience has changed from people in their mid-60s to people of all ages.
Vista Global
Vista Global is one of the most innovative companies in private aviation and has had an online booking system for many years. Fly XO more recently launched their app, which is open to any individual who is willing to make a booking (which means you don't have to be in possession of a jet card to buy a seat).
Apart from the ability to fly private, Fly XO also offers a host of other benefits which make them more accessible to the public. You can actually crowd-fund an air charter on the app, so you can book a seat and share the plane with a handful of other passengers.
This offers a great opportunity to live the good life but in a much more affordable way.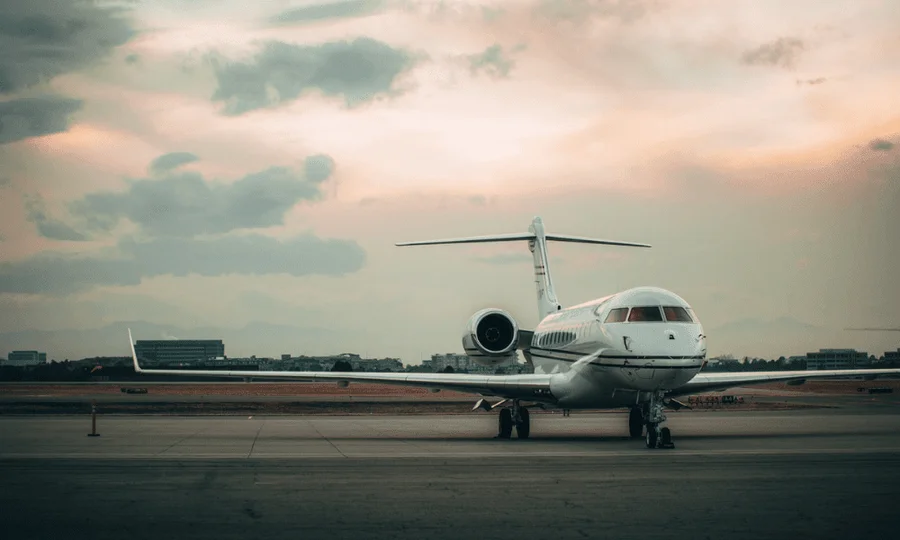 Wheels Up
Wheels Up is another free-to-use private jet charter app for both members and non-members alike. However, there are some perks that come with being a member of this app, including lower pricing and more flight availability.
The app also features a shared flights board where you can see the charter flights that still have seats available (that is if you are looking to share a jet rather than simply rent one for yourself).
JetASAP
JetASAP is a little different from the rest of the apps on this list, claiming to be the first free jet charter marketplace. The app was started in 2018 and shows the availability of jet charters across different charter companies worldwide.
It was this app that brought charter flights to a wider demographic of people. They now claim that half of their users are seasoned private flyers, and the other half are completely new to the private world of aviation.
How to Get the Best Price on a Luxury Private Jet
While traveling via light jets is something that all of us dream of, whether it be for international travel or domestically, it comes with a hefty price tag. So it's important to look at all your options, as there are ways you can charter a jet for almost 75% less than the going price. Want to find out more about the best private jet services at a more affordable rate? Keep reading.
Find an Empty Leg
An empty leg? Are we still talking about aviation? Yes, we are! So, what exactly is an empty leg? Well, sometimes planes are hired for a one-way trip, and they need to return to their destination for another trip. The problem with this is that they are often empty for this leg of their journey.
The good news is that you can use this to your advantage, as renting a plane flying an empty leg can be up to 75% cheaper than the going price. But with a large discount comes a downside – your travel plans have to be flexible in order to fit in with the flight schedule of the plane.
Empty legs are also referred to as 'dead-heads', 'ferry flights', and 'repositioning legs'. While you would think these would be hard to come by, they're actually very common. Charter XO said that 30% – 50% of their charter jets fly empty rather frequently.
Jet charter companies try to avoid having empty legs as their planes are incredibly costly to run. But they also don't want to offer up discounts too easily, as it would waste valuable income. So empty legs are announced very last minute in the hopes that there will be a passenger able to pay their way onto the flight. These flights generally happen in limited destinations, and can't be predicted ahead of time. So if you're trying to catch an empty leg flight, your travel plans best be flexible.
Another downside to booking an empty leg is that they can be canceled last minute. This generally happens when someone books a full-price flight from its current destination. And because they're not a commercial air travel company, they are not obligated to book you an alternative flight.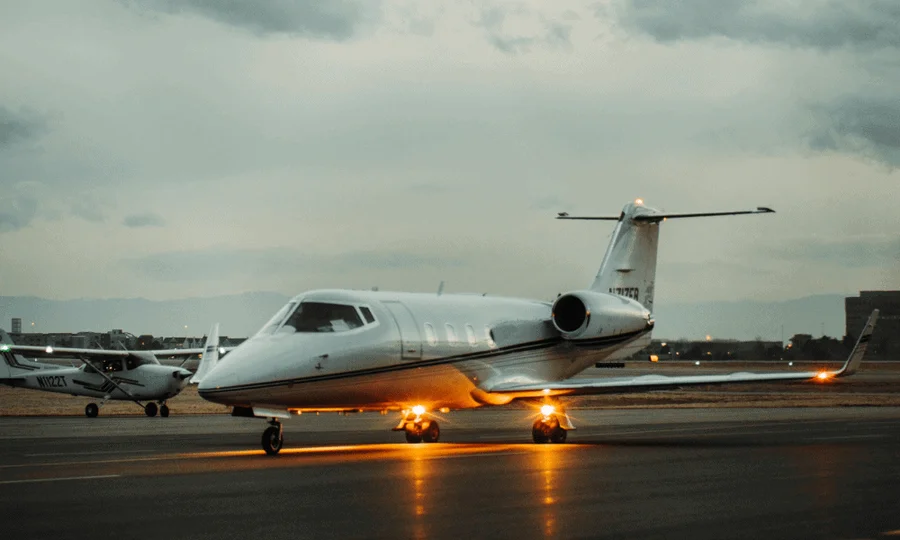 What to Expect on an Empty Leg
Empty leg flights are ones that are scheduled by the jet charter company, so you won't be able to delay the flight if you are running late the same way you would if you were paying full price. While you can rock up just a few minutes before the flight departs, you will be left behind if you are late.
You are not treated to the luxury goods served on normal private jet flights. In fact, there is no catering unless it is prearranged. Generally, at most, there will be prepackaged snacks, cold drinks, and alcohol. But you won't experience the height of luxury that is provided for guests paying full price.
How to Book an Empty Leg
While most private jet charter companies have empty legs, not all of them advertise this special on their site. But if you keep your eyes peeled on air charter broker websites, you may just find what you're looking for.
Charter XO, Victor, Jettly, VistaJet, and New Flight Charters are all sites you could keep your eye on. Some of them even enable you to set up alerts when there is a discounted flight in your area. While for most empty legs, you'll need to book the entire plane, Charter XO actually lets you book a seat on the private jet – which comes at an even more affordable price.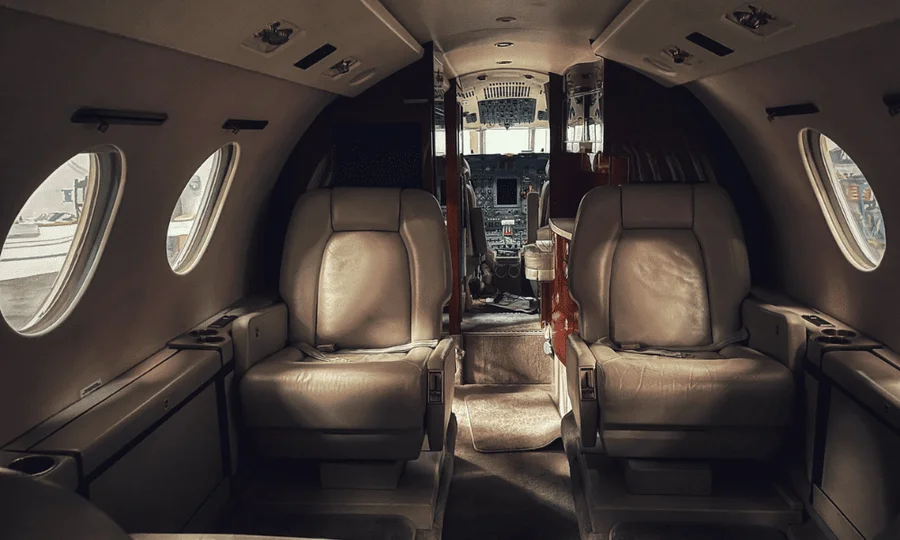 Final Thoughts on Luxury Private Jet Charters
Having the best private jet company on speed dial is a great way to ensure that your luxury holidays are logistically taken care of. So no matter which of the world's best luxury hotel brands you favor, you'll have a jet on standby to take you to your indulgent destination. Are you ready to enter the world of private aviation? Start flying private with some of the globe's leading charter jet companies for leisure travelers.