Are you interested in finding out how the global luxury hotel market is performing in 2022, and how these statistics affect which luxury hotels will still be in the game in years to come? The truth is, in just a few years' time, there could be a whole new set of accommodation offers on the market.
If you're interested in finding out about luxury hotel market trends, then you've come to the right place. These are some of the juiciest stats about luxury hotels, business hotels, and airport hotels that will affect the competitive landscape of the hotel segment for years to come.
Luxury Hotel Industry Growth
To project numbers into the future, we have to look at just how much the luxury hotel industry has been growing over the past couple of years. These are some of the most interesting stats about the luxury hotel industry.
Luxury Hotel Market Size
In 2020, the luxury hotel industry size was sitting at $197680 million globally. This may seem like an incredibly large number, but it's nowhere near the projected growth over the next couple of years. By 2027, the industry is predicted to be worth a whopping $259510 million.
This means that the industry is expecting a compound annual growth rate of 4.0% between the years 2020 and 2027. If these predictions are correct, the market growth will make the luxury hotel industry a great place to invest your money, or your time. It also means that many of the most popular luxury hotels operating today will still be around in years to come. Check out some of the most expensive hotels in the world for an idea of where you should be staying on your next vacation.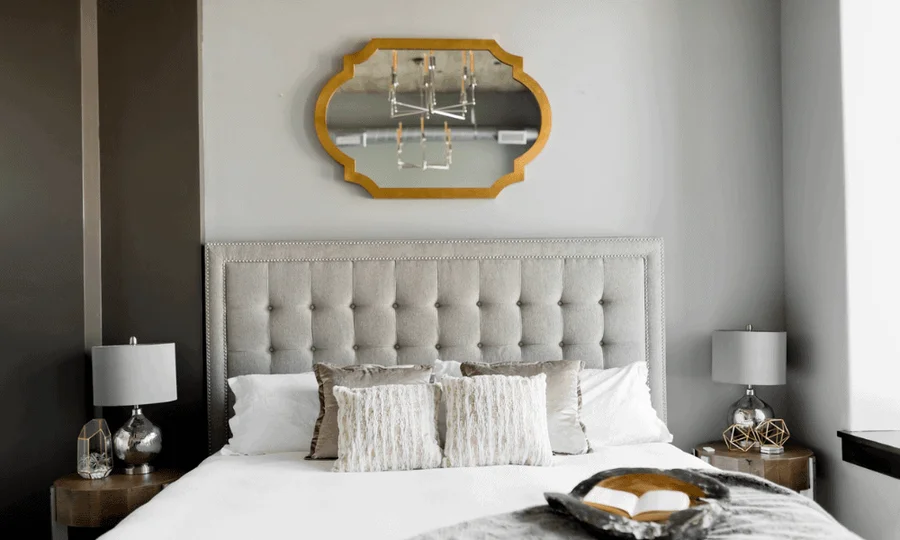 Reason Behind Industry Growth
The reason the market is predicted to grow so rapidly is because of the ever-increasing tourism industry. It's a knock-on effect, the tourism industry directly affects the hospitality industry by bringing guests from all over the world to stay in a luxury hotel.
But because the industry is expanding so rapidly, luxury hotels need to be fluid, acting quickly to satisfy the ever-changing demands of the consumer. It seems that luxury accommodations are only going to become more and more popular over the years.
Longer Stays
There are various reasons that guests have started to stay at luxury hotels for a longer period of time than they did a decade ago. The comfort level of luxury hotels has increased, and having your every need taken care of is rather appealing. But it's more than just that.
The number of luxury hotel options is far larger than it was a couple of years ago. This means that a place may appeal to an individual, and they stay for a long period of time. This coupled with the fact that luxury hotels now have free WiFi and things like smart bathrooms, means living conditions are better than they've ever been before.
There are now also more remote workers than ever before. Many of these individuals have chosen to really utilize their work freedom to travel the world or stay in new locations on a regular basis. People working from the hotel means they are inclined to stay a little longer, as uprooting their living situation in the middle of a work-week or month seems unnecessary.
Travelers staying in luxury hotel rooms for increased periods of time has also increased hotel industry bottom lines, causing the incredible compound annual growth rate that has been seen in recent years.
More High Net Worth Individuals
Luxury hotels are generally only affordable to high-net-worth individuals. But the market audience has increased substantially as the wealthy population increases. There was a report done in 2020, that concluded that the high net worth individual population increased from 10.4 million in 2009, to a whopping 19.6 million by 2019. That's an increase of 8.9% of people moving into the high net-worth individual category.
A larger target audience gives luxury hotels the ability to sell to more and more people, expanding the luxury hotel market each and every year (should this number continue to increase).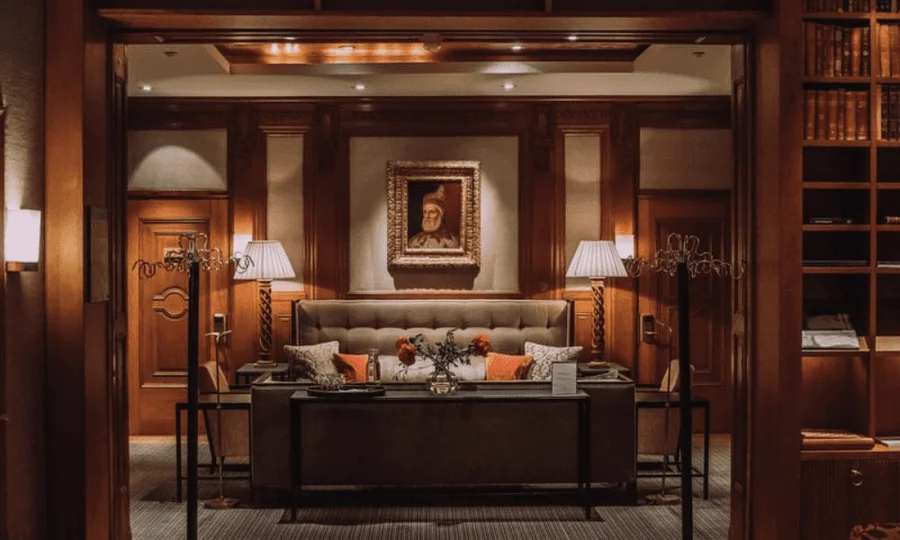 Luxury Hotel Market Shares
While there is a nice spread of accommodation options in the luxury hotel industry, it should come as no surprise that there are a few key players that dominate the market. In fact, the top four luxury hotel groups hold an impressive 25% of the market. These hotel groups are:
Marriott International Inc.
Hilton
Hyatt Hotels Corporation
Four Seasons Hotels Holdings Inc.
All of these names should sound familiar as they have hotels located all across the globe. From luxury hotels in New York to remote island resorts in the most tranquil locations. Although they dominate 25% of the market, they are not the only big players in the game. These are the 12 most influential companies in the luxury hotel industry:
Marriott International Inc
Hilton
Starwood Hotels & Resorts
Hyatt Hotels
Four Seasons Holdings Inc.
Shangri-La International
InterContinental Hotels Group
Mandarin Oriental International
The Indian Hotels Company Limited
Jumeirah International LLC
Kerzner International Resorts
ITC Hotels Limited
It seems that the one key factor in ensuring a large portion of the market is being in the industry for a long time. That's what all the above companies have in common, and it's allowed them to completely dominate the global luxury hotel market.
Countries Luxury Hotel Market Share
While there are certain companies that tend to dominate the luxury hotel market. Similarly, there are also countries that seem to have the biggest portion of the global luxury hotel market. The United States luxury hotel market is by far the biggest, with shares of around 30%. While Europe and China share the next biggest portion of 35% combined.
By looking at these stats, we can easily see where much of the wealth in the world is coming from, and where it is being spent. While the recent pandemic may have affected the luxury hotel industry quite dramatically, it didn't stop travelers from vacationing in their own country for very long.
This very act is something that kept the industry alive as the luxury hospitality industry as a whole took a great knock. But as tourism is on the steady rise, so too is the global luxury hotel market.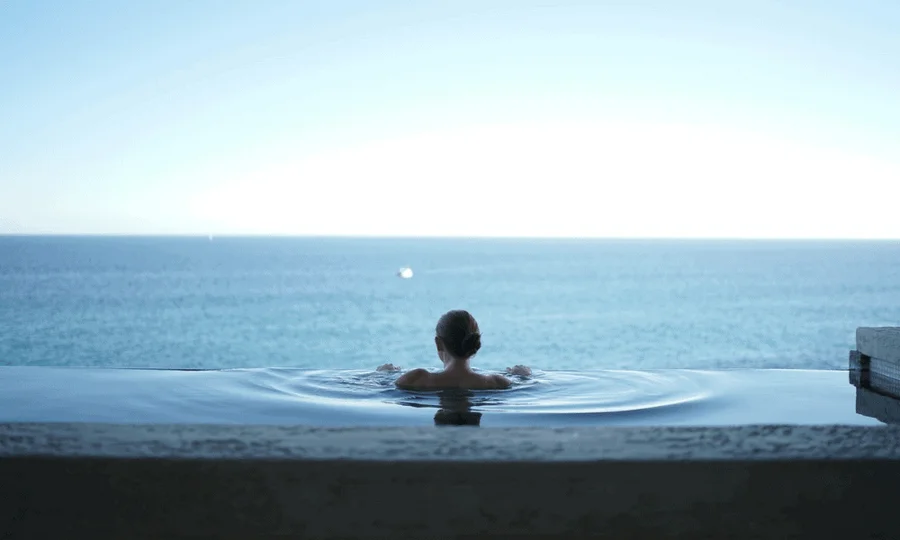 Luxury Hotel Product Statistics
Luxury hotels can be broken down into different categories, and each of these categories performs slightly differently in the global luxury hotel market. These are the different segments of the luxury hotel industry:
Business Hotel
Suite Hotel
Airport Hotels Segment
Resorts Hotel
While all of these segments are on the increase, some are outperforming others. In terms of earnings, suite hotels have an impressive 40% of the market.
Factors Influencing Consumer Choice in the Global Luxury Hotel Market
In the past, consumers were driven by the 7-star luxury experience that was offered at some of the most opulent hotels around the world. But a high thread count, a Michelin star restaurant, and impeccable customer service are not what drive consumer purchases anymore.
Over the past decade, there has been a shift in the travel industry. Consumers are now looking for luxury hotels located close to travel destinations where they can have an authentic travel experience. They want to immerse themselves in the local culture and experience something entirely different from their day-to-day life.
The luxury hotel market has now become a very competitive landscape, and hotel owners are bidding for better locations. Ones that provide their guests with truly authentic experiences outside of the hotel environment.
This means that the luxury hotel industry is growing in more remote and interesting destinations such as:
Morocco
Egypt
Cambodia
Mexico
As the industry changes, so must the big players in the hotel industry adapt to the changing demands of the consumer.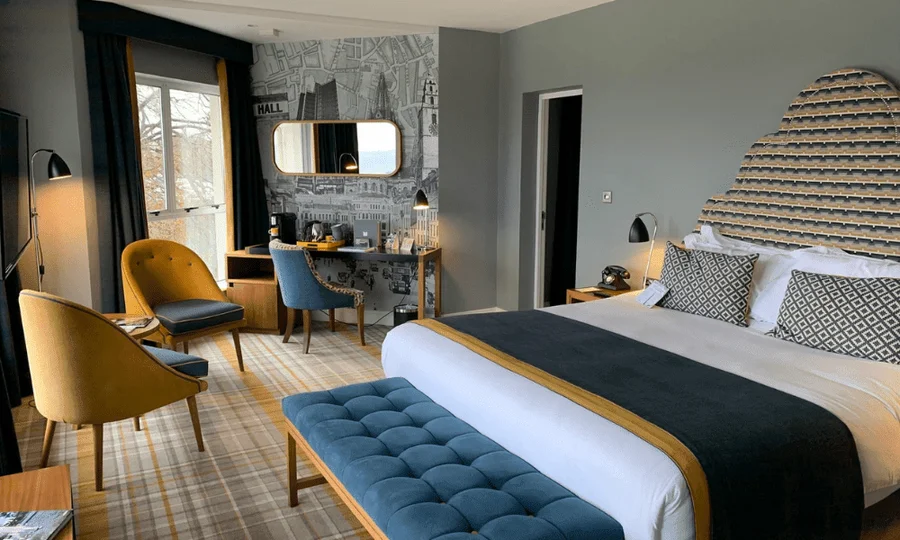 The Global Luxury Travel Market
While you might think that industry trends would be the same in the luxury hotel market and the luxury travel market, they are not entirely the same. Asia-Pacific is the leading destination in the luxury travel industry with an incredible 33% of the market.
The luxury travel industry is just as competitive as the luxury hotel industry, and Europe follows close suit with 30% of the luxury travel market share. These statistics impact the hotel industry quite significantly, as it indicates which locations luxury hotel companies need to acquire property.
The big hotel groups keep an eye on these travel trends to make sure they're providing their customers with luxury hotels in places like Thailand among many others.
The luxury travel industry is also a sizable one and one that is predicted to grow at a compound annual growth rate of 8.4%, even more than the luxury hotel industry. In 2020, the industry was worth $20820 million and it's predicted to reach an incredible $36010 million by 2027.
Luxury Hotels Market Trends
As the luxury hotel market changes and evolves, there have been some emerging trends. These trends help us to not only predict the future of the industry, but we can see the things that customers are placing as a focus in their accommodation choices.
Eco-Friendly Accommodation Options
We have seen a swing toward travelers opting for eco-friendly stays. There are a couple of big hotel groups that have hopped on the trend, and created luxury stays that are more sustainable. Some of the most popular of these hotels are the Banyan Tree Bintan, Hyatt at Olive 8, Four Seasons Vancouver, Shangri-La Hotel Bangkok, and The Oberoi Vanyavilas.
We have seen a huge shift toward making choices that don't harm the environment, and the luxury hotel industry is following suit. Many hotels have eliminated the use of one-use plastics such as the small shampoo and conditioner bottles provided in bathrooms. The Marriott Hotel group implemented this tactic in their hotels globally, leading to a 30% decrease in the use of single-use plastics in their company.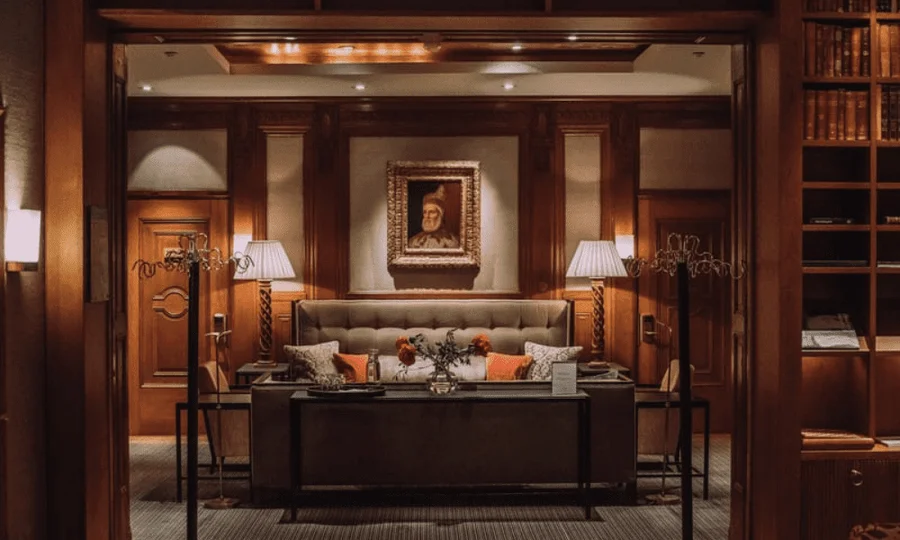 Smart Rooms
Smart rooms are exclusive for those who stay at luxury hotels. They give guests the ability to seamlessly connect their devices to the room, allowing them to control the devices in the room through their smartphones.
They also have the ability to connect to other hotel amenities such as room service through the click of a button on their phone. Some of the benefits now offered to guests by smart rooms include:
Wireless device charging
Smart controls
Tablet-based controls
Soundproofing technology
Voice-activated controls
Smart mirrors
Keyless entry
Smart TVs
Technology
Technology is actively being brought to the forefront of all industries, including luxury hotel stays. There are companies that realize the increasing number of Gen Z's in the workforce, means an increase of digital natives – they've never actually known a life without digital technology.
In order to make these new guests feel welcome, technology is being brought in to make things both simpler and more comfortable for the up and coming generations. Hotels are now able to upsell their hotel service with transport, tours, room upgrades, and additional amenities. This can all be done online, meaning less person-to-person contact and a less salesy approach to sales.
A.I based pricing is another trend we are seeing take over the luxury hotel industry. Companies are now using algorithms to adjust pricing according to individual needs. This means prices will be tailored to the individual rather than the room. This is something that's slowly being implemented in other travel companies too, like restaurants and spas.
Contactless mobile check-in is also becoming increasingly popular. This means guests don't have to go to the front desk and make conversation after a long plane trip. This is both taking consumer interest in mind as well as cutting back on staff costs at these luxury hotels.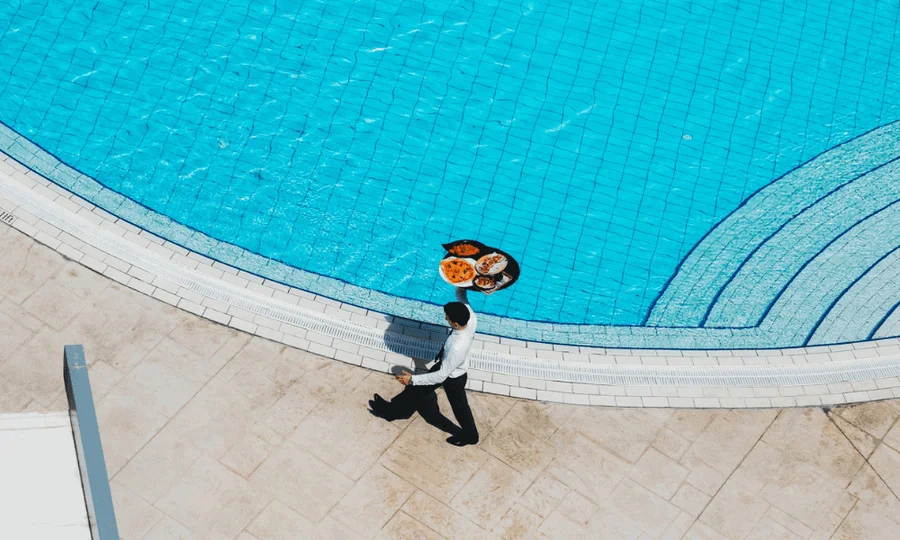 Final Thoughts on Luxury Hotel Industry Statistics
While it's quite clear that luxury hotels aren't going anywhere anytime soon. It's also apparent that they will need to adjust to the changing travel climate, and consumers are now coming to expect this from their stays.
These statistics give us good insight into how the luxury hotel industry is doing, and it's safe to say it's going to be around for many years to come.