Spa retreats provide the perfect opportunity to unwind and take it easy as you recuperate from the day-to-day stresses of work and normal life. There is no doubt that the thirst for travel and escapism has heightened since the pandemic, and spa retreats are the perfect way to relax and indulge in a little bit of luxury.
In modern-day society, nothing really happens unless it is shared on Instagram, so it is no surprise that luxurious spas are regularly featured on timelines around the world.
To find the ultimate, luxurious spa retreat, we've researched the most picturesque spas in the world which are snapped by millions of people every year.
Take a look to see if you've visited one of the top 20 Instagrammable spas!
The Most Instagrammable Spas in the World
The most Instagrammed spa in the world is Ayana Resort in Indonesia.
The stunning resort has over 132,000 posts on Instagram, and it is easy to see why with its luscious greenery and being just steps away from a crystal clear ocean.
The second most Instagrammed spa is The Blue Lagoon in Iceland.
On the bucket list of many, the Blue Lagoon is an attraction which thousands of people visit every year. In the heart of a volcanic landscape, surrounded by ice and snow, visitors can unwind by enjoying hot water temperatures in this beautiful scenery.
With over 109,000 posts on social media, people appear keen to boast about the beautiful Blue Lagoon.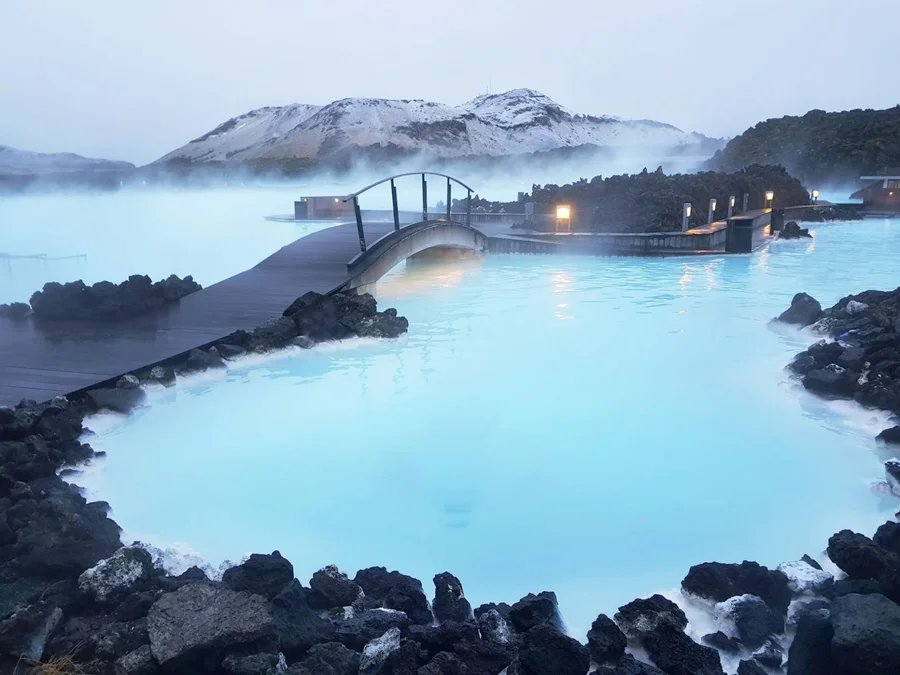 It is the largest medicinal bath in Europe, and with 57,000 Instagram posts, it is easy to see why it attracts millions each year. With a backdrop of traditional Hungarian architecture, it's certainly not one to miss.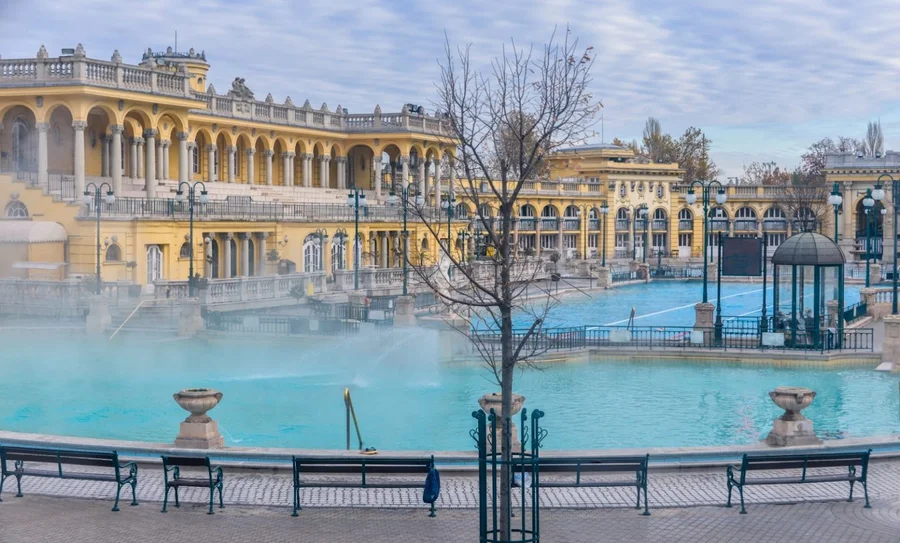 | | | | | |
| --- | --- | --- | --- | --- |
| Rank | Hashtag | Spa | Country | Posts |
| 1 | #AlyanaResrot | Ayana Resort | Indonesia | 132,009 |
| 2 | #bluelagooniceland | Blue Lagoon | Iceland | 109,917 |
| 3 | #SzechenyiBaths | Szechenyi Baths | Hungary | 51,972 |
| 4 | #LaMamounia | La Mamounia | Morocco | 44,163 |
| 5 | #shoreditchhouse | Shoreditch House | UK | 44,163 |
| 6 | #amangiri | Amangiri | America,Utah | 28,638 |
| 7 | #thetwelveapostles | The Twelve Apostles | South Africa | 26,212 |
| 8 | #GellhertBaths | Gellhert Thermal Baths | Hungary | 24,469 |
| 9 | #aquadome | Aqua Dome | Austria | 23,727 |
| 10 | #OjaiValleyInn | Ojai Valley Inn | America, California | 22,344 |
| 11 | #almaha | Al Maha | Dubai | 20,927 |
| 12 | #scandinavespa | Scandinave Spa | Canada | 18,368 |
| 13 | #coworthpark | Coworth Park Hotel | UK | 16,844 |
| 14 | #thermalbad | Thermalbad Spa | Switzerland | 14,296 |
| 15 | #Miromonti | Miramonti Boutique Hotel | Italy | 9,070 |
| 16 | #trianonpalace | Trianon Palace Versailles | France | 8,759 |
| 17 | #thechediandermatt | The Chedi Andermatt | Switzerland | 8,254 |
| 18 | #sixsensesdourovalley | Six Senses Douro Valley | Portugal | 7,568 |
| 19 | #BrennersParkHotel | Brenners Park Hotel | Germany | 6,999 |
| 20 | #Sanara | Sanara Spa | Mexico | 6,860 |