For many seasoned travelers, there is no better feeling than securing a free hotel room upgrade. Room upgrades can really make your trip that much more special. For the price of a mid-range hotel room, you can stay in some of the most expensive hotel suites in the world.
Fortunately, you do not need to be a travel expert to get a free upgrade. Whether you are hoping for more space, a private jacuzzi, or a better view, there are many ways to nab a better room.
If you're wondering how to get a free upgrade at a hotel, here are 12 useful tips and tricks. Note that there is no surefire way to get a hotel room upgrade; however, these methods are sure to up your chances.
1. Visit During the Low Season
Being smart about when you're booking a hotel room can score you an upgrade without doing any extra work.
While you might not want to visit the Maldives in the monsoon season or the Mediterranean in winter, going in the low season has its perks. During this time, hotels are rarely full, so there's a higher chance of an upgrade. It also means cheaper prices.
When booking a room during the low or 'shoulder' season, ask the hotel about their upgrade and rates policies. Oftentimes hotels make their upgrade decisions based on occupancy. The same concept applies to business hotels that are generally emptier on the weekends.
2. Sign Up for the Hotel's Loyalty Program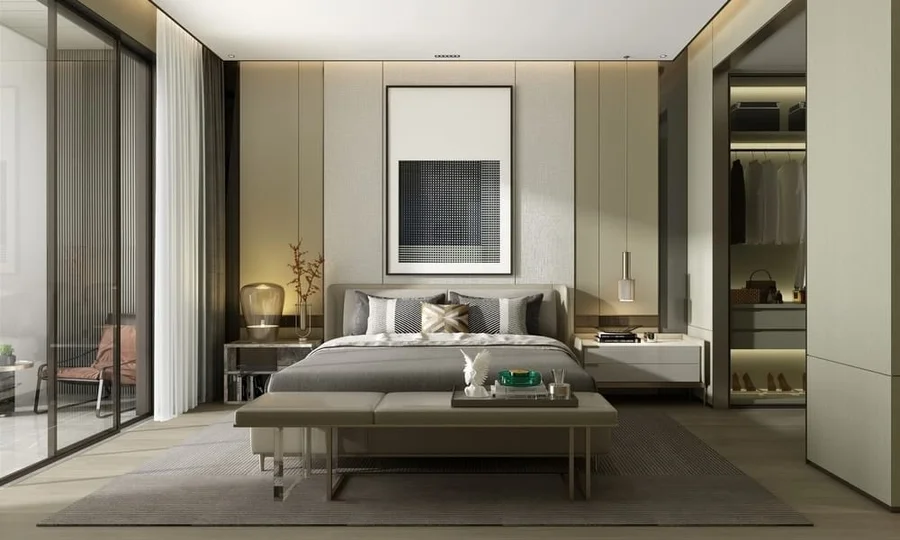 When airlines upgrade passengers on flights, they usually start by looking at their most frequent fliers. These are typically individuals that belong to their loyalty program. The same applies to hotels – they favor guests that frequently stay at their properties or are a part of their loyalty scheme.
If you find yourself frequently staying at a particular hotel chain, then consider joining their loyalty program. Even if you cancel your membership shortly after, adding your membership number to your booking can still work in your favor.
However, if you stay on the loyalty program, you will earn points or credit for each stay that you pay for. As you accumulate more points, you will move up through the program's tiers. This will then give you access to greater upgrades, among various other benefits.
Some hotels are reluctant to the idea of loyalty programs. However, many of the top international hotel chains do. Some of these include:
Marriott: Marriott Bonvoy members can enjoy plenty of exclusive benefits, including possible hotel room upgrades, at a variety of luxury hotels. This includes The Ritz-Carlton, The Luxury Collection, JW Marriott, St Regis, and W Hotels.
IHG: IHG Rewards Club members may be able to earn room upgrades at the chain's various properties around the world, namely the Intercontinental hotels.
Hyatt: World of Hyatt members are rewarded with many benefits, including room upgrades, free nights, and exclusive discounted rates.
Hilton: Hilton Honors is the chain's free loyalty program which offers many benefits. This includes free stays, free wifi, possible room upgrades, and more.
Shangri-La: Golden Circle loyalty program members can enjoy various benefits at a number of the chain's hotels and resorts.
3. Get a Hotel-branded Credit Card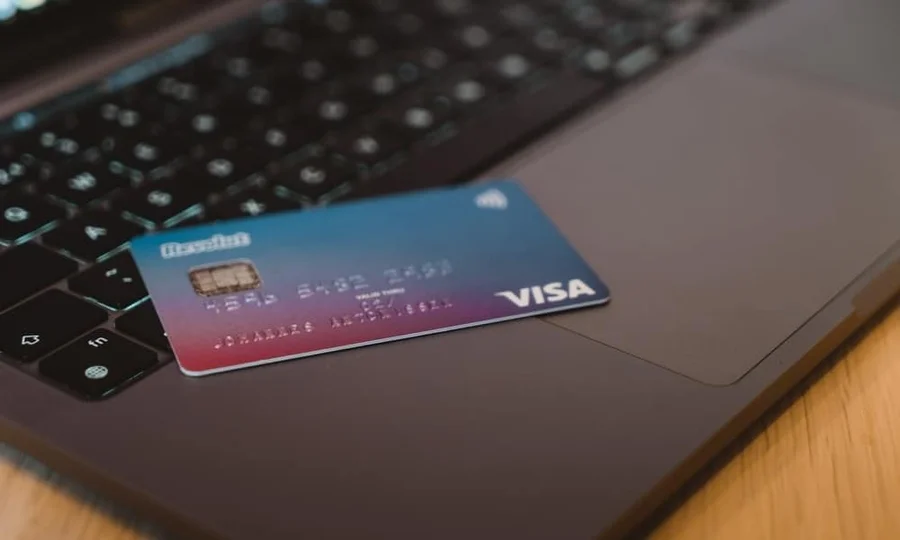 Hotel-branded credit cards often offer some sort of upgrade benefit. It may also make a difference in how many points you earn through the hotel's loyalty schemes. With a hotel-branded credit card, you will earn extra points through your everyday spending. This includes everything from gas to groceries. Below are some examples of hotel chains offering such credit cards:
The Marriott Bonvoy Brilliant American Express Card: This is Marriott's most-premium card offering. It is pricey, requiring a minimum spend of $5,000 USD in the first three months using the card. However, cardholders are awarded an 85,000 point bonus and instant Gold Elite status. This will open doors to an array of benefits, including free room upgrades and a complimentary stay each year.
IHG Rewards Club Premier Credit Card: This is available at a low introductory spend of $3,000 USD for the first three months. Following this, the card will earn you a variety of benefits at a number of properties like Holiday Inn and InterContinental. Benefits include free hotel room upgrades, a generous bonus, free nights, and more.
The World of Hyatt Credit Card: For a $95 annual fee and minimum spend of $3,000 USD in the first three months, you can enjoy many benefits at Marriott's many properties around the world. You will also receive automatic World of Hyatt Discoverist elite status, which is sure to work in your favor when requesting a free room upgrade.
Hilton Honors American Express Card: With an annual fee of $0 USD, this is one of the more affordable cards on the market. All you need to do is spend $1,000 within your first three months. This will earn you automatic Silver status and access to many benefits, including discounts, room upgrades, and more.
Note that hotel-branded credit cards are most beneficial when you plan on staying at their properties often. For greater flexibility, you may also be able to get an upgrade using a standard credit card.
Visa Signature cards will give you access to the Visa Signature Luxury Hotel Collection, a network of over 800 high-end hotels and resorts around the world. When you stay at any of these hotels and book via Visa Signature, you can get an automatic free hotel room upgrade at check-in.
4. Avoid Booking the Cheapest Room
It can be hard resisting the most affordable room in a hotel. If you're trying to score yourself a room upgrade at a luxury hotel, this may not be your best option. Sometimes it's worth paying a little more for a middle room.
Paying for a slightly more expensive room can help you. It is unlikely that the hotel will upgrade you to the master suite if you only paid for one of the cheapest rooms on offer.
However, there is a chance you can get bumped up from the cheapest room to a middle room. But if you're after one of the more luxurious accommodations, paying a bit more will definitely increase your chances.
5. Check-in as Late as Possible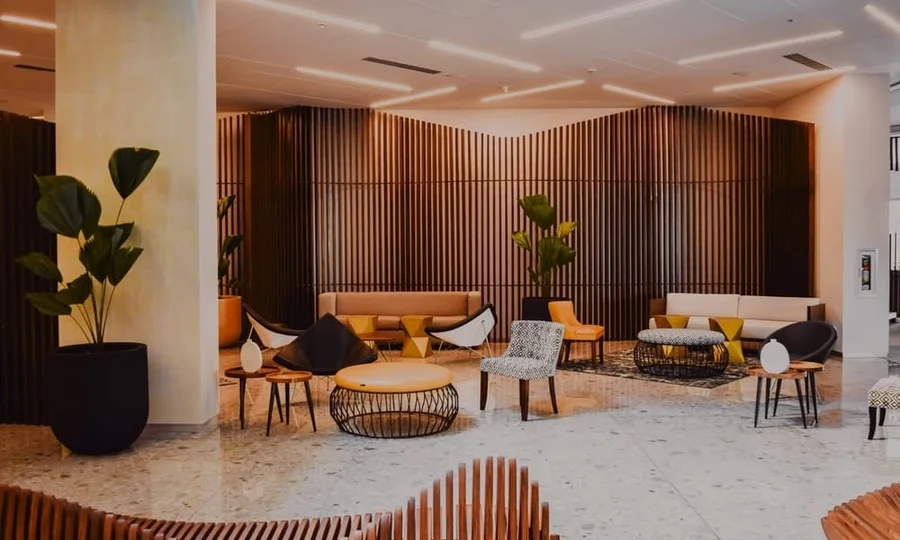 While it is tempting to check-in as early as possible to the room that you paid for, waiting a little can help you get that free upgrade.
Generally, expensive suites are booked in advance. As such, hotels know when they will be occupied. By checking in a bit later, ideally, after 6 pm, the hotel staff will have a better idea of which rooms are available.
As most guests have already checked in, this is a good opportunity to put in your request. But do not come too late, for those who have the power to grant you an upgrade might have gone home.
6. Book Directly Through the Hotel
While booking through a third-party online platform is convenient, it lacks the personal touch needed when it comes to getting a free upgrade. Doing so also means that the platform you're booking from will receive a commission, so the hotel loses a portion of the money you paid. For this reason, hotels generally favor customers that book with them directly.
While you can book directly through the hotel's website, booking by phone is your best bet to get a free room upgrade. This is because you can strike up a conversation, make a connection, and enquire what perks might be available to you.
Bonus tip: If you find the price of a room on a third-party site is cheaper than what is asked on the hotel's site, then phone the hotel and quote them the price. Sometimes they will try to match this price; however, they are more likely to offer you an upgrade or complimentary bottle of champagne.
7. Say it is a Special Occasion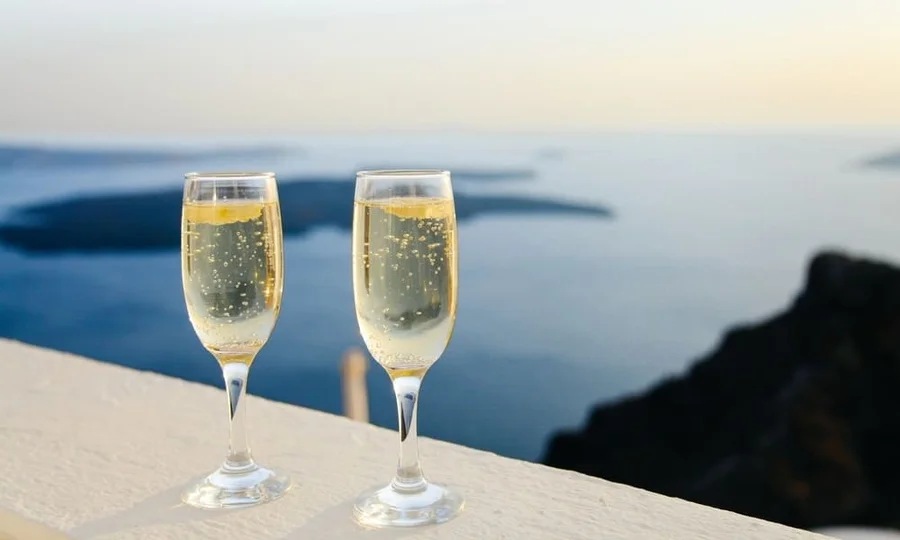 Have you ever told the restaurant staff it was your birthday just to get a free dessert? Many of us may have done this before. And just like bringing up a special occasion at a restaurant can get you free ice cream, doing so could also score you a free upgrade at a hotel.
When booking your hotel room, try dropping a special occasion into the conversion. This can be a birthday, honeymoon, anniversary, or any other milestone event. By telling the hotel staff that you have chosen their property to celebrate your special occasion, they may look more favorably upon you.
The hotel business is highly saturated. For this reason, hotels are often willing to go above and beyond for a raving review. If they see that you're a genuine customer, they may feel more inclined to provide you with an upgrade to ensure you have a memorable stay.
If you're traveling solo, you could throw in that you just got a new job or promotion. And if that's not an option, you could try telling them that you just got a divorce. Just note that whatever event you decide to bring up, the hotel staff should not be able to fact-check it.
8. Stay at Newer Hotels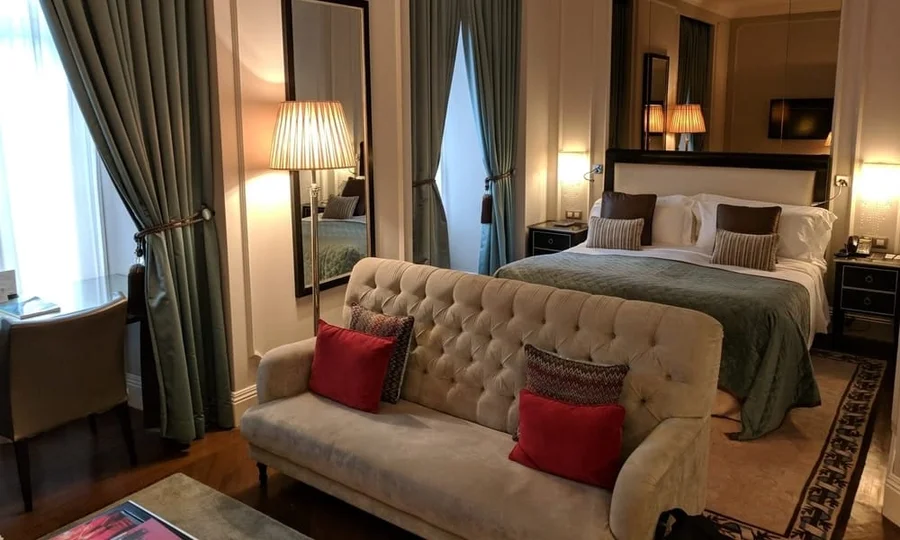 There are a number of reasons why you're more likely to get a room upgrade at a newer hotel. The first is that they usually have a low occupancy rate, so there will be more rooms available. Many of these hotels purposefully leave their best rooms available for upgrades.
This leads to the second reason why your odds are better at newly opened hotels. As previously mentioned, the hotel industry is saturated, so these properties will do everything they can to build a strong, positive reputation.
As such, newly opened hotels will often provide room upgrades in exchange for positive word of mouth. This includes good online reviews, social media comments, and anything else that will help them build brand trust and awareness.
This applies to independent or boutique hotels. You will get more personalized service, and the hotel will be more committed to turning you into a repeat customer.
9. Book Shorter Stays
If you're staying at a hotel for a week, it may be harder for them to provide you with an upgrade as opposed to if you're only staying for a night or two. This is because bumping you up to a higher category room for a short stay is unlikely to impact the future bookings made for that accommodation.
Additionally, there is no advantage for hotels to have their top rooms empty. Provided there are no reservations; the hotel may opt to use those rooms to reward existing customers.
Note that not all hotel staff have the power to provide you with an upgrade; however, this varies from hotel to hotel. If you feel that the person assisting you is limited in what they can offer, consider asking for a reservations manager. If you ask politely, chances are you will get one of the rooms available.
10. Leverage Your Social Media Presence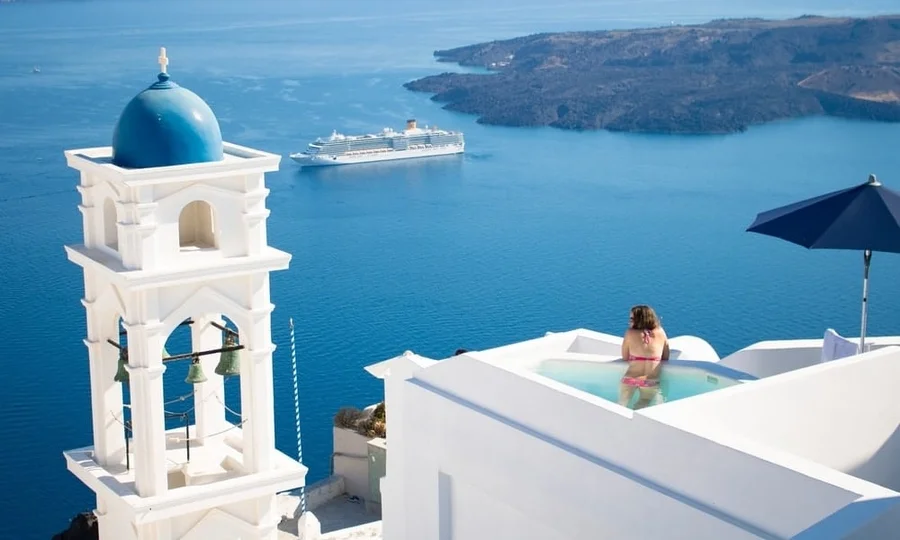 Hotels are becoming more open to the idea of using positive word of mouth through social media to attract guests. Studies show that more consumers identify word of mouth as a key influencer in their purchasing decisions. As such, hotels are often willing to go the extra mile for individuals with a strong social media presence.
Hotels will often offer various benefits in exchange for online recognition. This may include free hotel room upgrades, free nights, and various other benefits to ensure a pleasant stay.
You do not necessarily have to be a travel blogger to score a hotel upgrade. If you have a large following and your profile aligns with the hotel brand's aesthetics, you're likely to get some freebies. All you need to do in return is promote the property you're staying at.
11. Simply Ask to Upgrade Hotel Rooms
As Mahatma Gandhi's saying goes, "if you don't ask, you don't get it". The same is true for hotels – if you do not ask for a room upgrade, the chances of you getting one are slim. It doesn't hurt to ask, so you should just go for it.
The best time to ask is at check-in. Ask the hotel staff if they can give you a free room upgrade and provide them with a context or reason for your request. As previously mentioned, it may help to bring up a special occasion.
It also helps to ask for a specific upgrade. Are you seeking a room with an ocean view or perhaps a honeymoon suite? Providing this extra bit of information can help persuade the hotel staff as they will have a better idea of what you want and can check if it's available.
If you plan to use additional services like the hotel's restaurants or spa, it may be worth asking if they can upgrade you for using these services. As you'll be spending extra on other amenities, the hotel might be willing to accommodate you with a bigger room or a better view.
Bonus tip: Even though you're asking for a freebie, it helps to ask for the cost of the upgrade too. If you show a willingness to pay, it is more likely that the hotel will listen to your requests.
12. Be Polite When Asking for Hotel Upgrades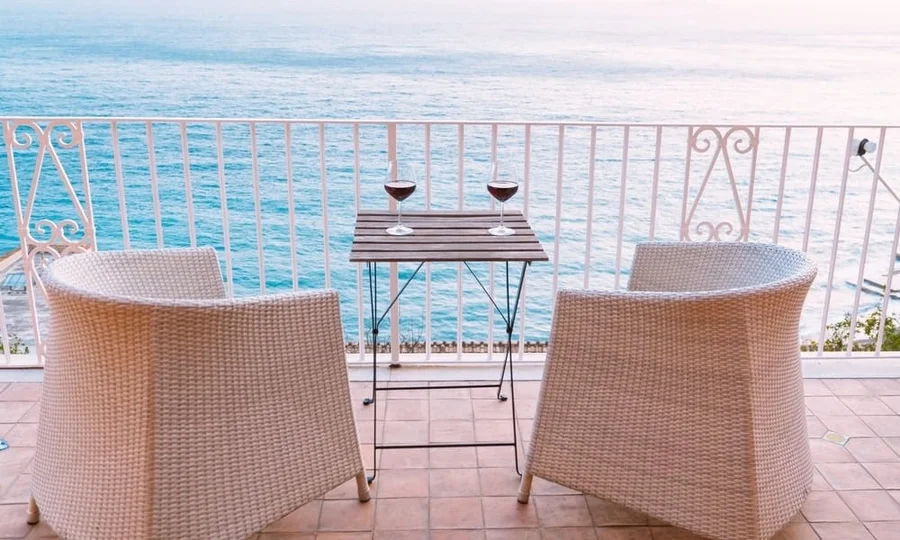 If you're wondering how to ask for a room upgrade, the answer is simple: Be polite. The front desk staff are the gatekeepers to vital information, including what rooms are available. They also know which rooms are more spacious and which ones offer the best views. And oftentimes, they are also the ones who decide who will get access to all these.
For this reason, it helps to try to establish a relationship with the front desk staff or concierge. People are more inclined to do favors for people they connect with. If the staff knows that certain rooms are going to be empty, they may be willing to put you in it.
So when you're checking in, introduce yourself, ask for what you want, communicate clearly, and be nice. Just be sure that you are not doing so in front of other guests as it is unlikely that the staff will be able to give you a positive answer.
Summary on How to Get a Hotel Room Upgrade
Getting a room upgrade at a luxury hotel is as simple as asking for what you want. However, there are a number of factors that could work in your favor.
Some methods may require you to spend a bit, like signing up for a hotel-branded credit card or loyalty program. Others simply require you to book your stay. This includes visiting new hotels, checking in later in the day, and several more. Your chances of getting a free upgrade also depend on the hotel's level of occupancy, so try to visit during the low season.
So if you're wondering how to get a free hotel upgrade at a luxury island resort or other accommodation, try out the tips and tricks mentioned above – you may just get lucky.