While nothing beats staying in a luxury hotel, it is generally quite expensive and tends to eat away at most of your travel budget. Luckily, there is a way you can reduce the amount you spend on each stay — hotel rewards points.
Many hotels offer rewards programs with which you can earn points. These points can then be redeemed for numerous benefits, including heavily discounted rooms and rewards stays.
While it may sound like a great deal, you do need to spend to earn these points. As such, it is important to understand exactly how these hotel points programs work.
In this guide, we will cover everything from the best hotel rewards program to earning and redeeming points. This way you'll be able to make the most out of every stay at many of the world's top luxury hotel brands.
What Are Hotel Loyalty Programs?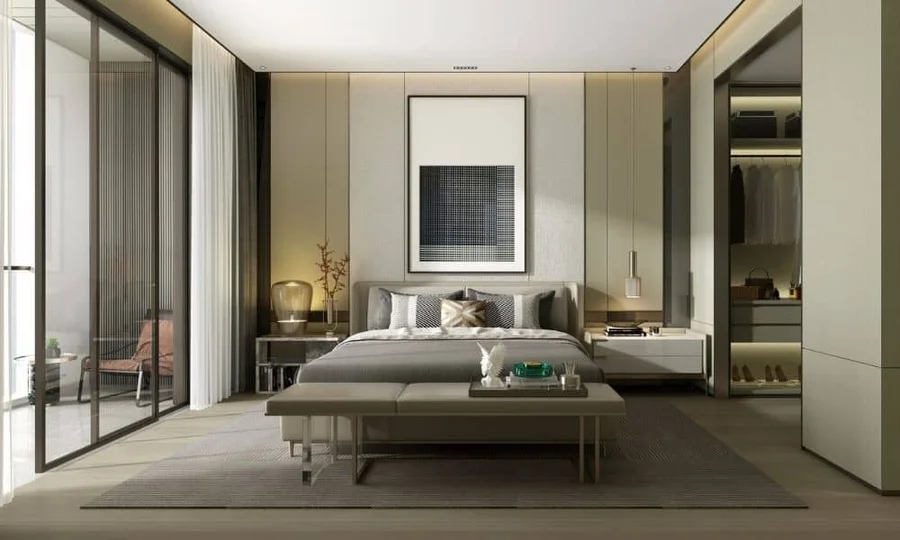 The hotel industry is highly competitive, so top brands are constantly competing to acquire more bookings. They do this through various marketing and sales efforts and by providing superior quality services.
Another way hotels win over customers is through loyalty programs. These allow customers to earn hotel rewards points, which are treated as a type of currency. These points can be spent on various offerings within the hotel chain.
Members of loyalty programs can also enjoy a variety of exclusive benefits. For example: Hilton Honors members are provided guaranteed discounts, free WiFi, points that can be used for free hotel stays, and access to exclusive Hilton Honors experiences.
It's also important to note that each rewards program offers a different number of points per dollar spent and generally features several tiers. Whether you have member or elite status will depend on the number of points you earn and, ultimately, the amount of money you spend.
Those with elite status at major hotel groups can expect luxury benefits, including bonus points, free meals, space available room upgrades, executive lounge access, gifts, and more.
What Is The Best Hotel Membership Program?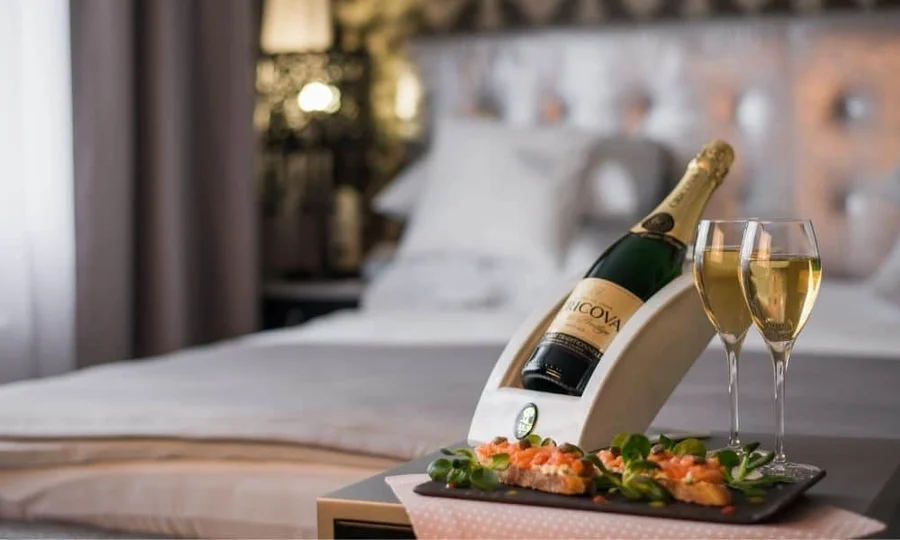 Wondering what are the best hotel loyalty programs? Almost every major hotel chain has a rewards program. However, each of these offers a different set of benefits. This includes everything from in-room perks (such as free WiFi and complimentary champagne) to room upgrades and free stays.
With so many luxury hotel brands offering rewards, it can be a challenge to identify which one to join. Here is a brief list to help you find the best hotel memberships and loyalty programs:
Accor Live Limitless: With Accor Live Limitless, members can earn and redeem points at more than 3,000 properties. This includes the luxurious Fairmont, Raffles, and Sofitel hotels. Depending on your status, you can enjoy a variety of perks. Among these are complimentary breakfasts, dining and spa rewards, and several other luxury benefits.
Choice Privileges: Choice Privileges members canearn points at over 7,000 properties around the world. Hotel brands include Clarion, Comfort, Quality Inn, and several others. Points can be redeemed for gift cards, charitable donations, free stays, and more.
World of Hyatt: Hyatt features over 1,000 hotels and resorts globally. Key brands include Andaz, Park Hyatt, Miraval, and Thompson. With the World of Hyatt rewards program, earn points on every dollar spent. World of Hyatt is also one of the best hotel rewards programs for free nights.
Hilton Honors: Hilton Honors is a free loyalty program that provides its members with an array of exclusive benefits. This includes earning points at more than 6,600 properties around the world. Among these are a number of luxury hotel brands such as Waldorf Astoria, Curio Collection, and several others.
IHG: Earn points on every stay at up to 6,000 hotels. Brands include Holiday Inn, Hotel Indigo, and Kimpton. Depending on your tier, you can expect a variety of different benefits. For those with Platinum status, this includes welcome amenities, bonus points, room upgrades, and an annual free night.
Marriott Bonvoy: Members can enjoy exclusive benefits at over 8,000 properties around the world. This includes some of the most luxurious hotel brands like JW Marriott, St Regis, The Ritz-Carlton, The Luxury Collection, and W Hotels.
How to Earn Hotel Points
There are many ways that hotel rewards program members can earn points. Here are some of the most common strategies.
Earn by Staying
The most common way to earn hotel points is by staying at the hotel. As previously mentioned, how many points you earn depends on how much you spend — and there are many costs associated with staying at a hotel. This includes everything from your booking to the money spent on hotel services such as room service, restaurants, and bars.
How many points you earn per dollar spent will depend on the hotel chain you're staying at, and their respective hotel rewards program. For example: Marriott Bonvoy members earn around 10 points per dollar spent, while World of Hyatt members earn 5 points per dollar spent. Your tier or status will also affect how many points you get.
Use a Co-branded Hotel Credit Card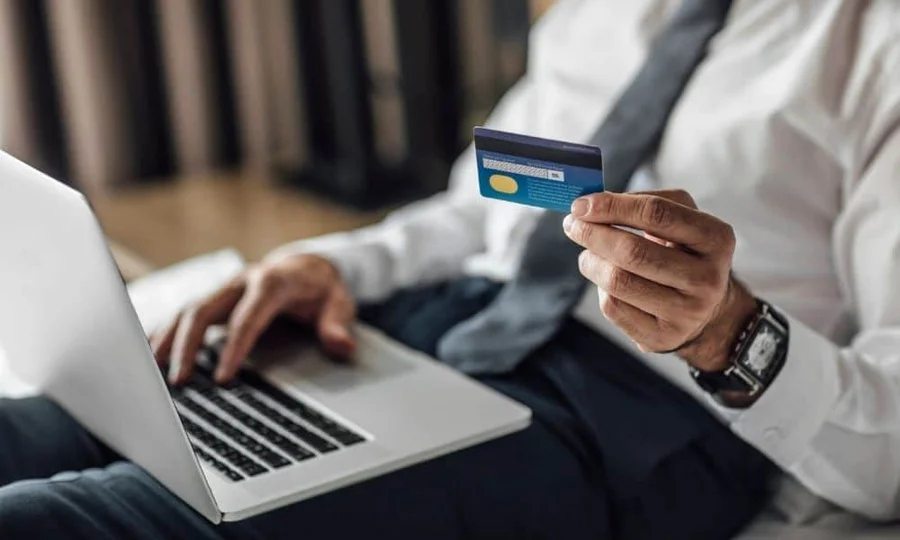 Like hotel rewards programs, co-branded hotel credit cards allow you to earn hotel points through your stays. However, you can also earn points from the comfort of your home. You can earn points through every transaction made with the card. This includes everyday spending, like groceries, gas, entertainment, etc.
Signing up for a co-branded hotel credit card generally requires a larger annual fee. But while the investment is bigger, the perks you can enjoy are generally far greater.
To ensure you acquire the most hotel points, here are some of the best hotel credit cards from leading hotels:
Hilton Honors American Express Surpass Card: For a $95 annual fee, you can earn points and enjoy a variety of Hilton perks. By spending $2,000 in the first three months of owning the card, you can earn 130,000 Hilton Honors bonus points, along with a free night. As you spend more, you'll unlock more perks. This includes Diamond status for those who spend upwards of $40,000 in a calendar year.
IHG Rewards Club Premier Credit Card: With an annual fee of $99, a low introductory spend of just $3,000, and a generous sign-up bonus, this card is undoubtedly a favorite. By meeting the minimum spend in the first three months, you'll earn 140,000 bonus points. And if you redeem points for a three-night stay, you can get a fourth night free. You'll also be gifted a free night each year at any IHG hotel.
Marriott Bonvoy Brilliant American Express Credit Card: This card has an annual fee of $450. While this is a much higher fee, the benefits that holders can enjoy are endless. This includes 75,000 bonus points for spending $3,000 in the first three months. That alone is more than enough to guarantee you a free night at one of Marriott's five-star luxury hotels. You'll also enjoy complimentary Bonvoy Gold Elite status and 15 annual Elite night credits.
The World of Hyatt Credit Card: This card has an annual fee of $95. Holders can earn 30,000 bonus points by spending a minimum of $3,000 in the first three months after opening the account. Other perks include complimentary Discoverist status and an annual free night at any Category 1-4 Hyatt property. There are also plenty of opportunities to earn more bonus points and unlock more rewards.
There are many more co-branded credit cards on the market that provide benefits at various other luxury hotel chains. An honorable mention is the Hilton Honors American Express card, which has an annual fee of $0.
The other is the Platinum Card from American Express. This card gives you status with both Hilton and Marriott. While it has a hefty $695 annual fee, the value of the rewards you can enjoy easily surpasses this. As such, you're sure to get your money's worth.
Other Ways to Earn Hotel Points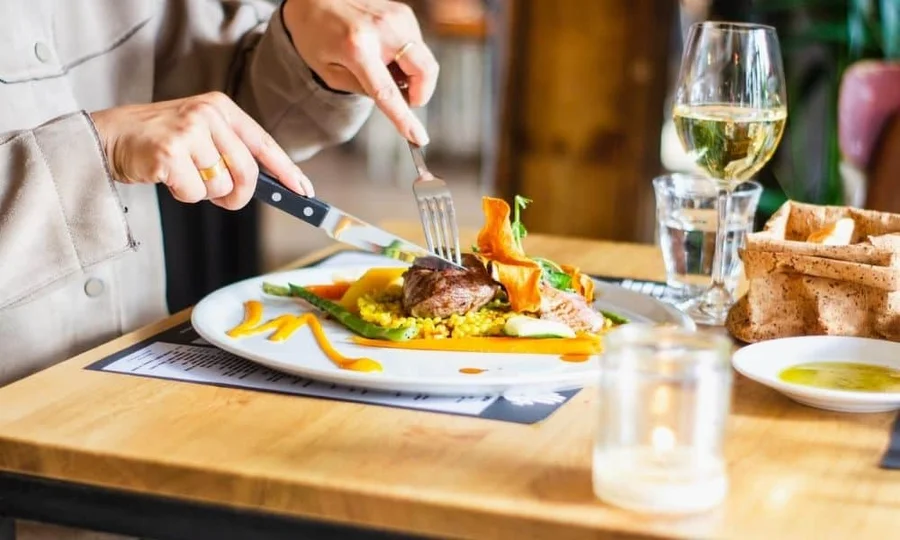 There are several more ways you can earn hotel points, though these may not be as rewarding as the two strategies mentioned above.
One of these methods includes shopping. Like many airlines and financial institutions, some hotel brands have shopping portals. These online programs allow you to earn points by shopping with certain retailers. All you need to do is sign up for the hotel's program and access the retailer site through the portal. Examples include the Choice Privileges Mall, Hilton Honors Shop-to-Earn Mall, and Marriott's Shop My Way.
Some hotels also have dining programs that allow you to earn points every time you use a registered credit card to pay for your meals. The best hotel dining rewards programs include the Marriott Eat Around Town, Hilton Honors Dining, and IHG Rewards Club Dining programs.
It is also possible to buy hotel points, though these are usually not a good deal. The number of points you're able to purchase is also limited. Buying hotel points is only recommended in situations where you need a few points to reach your reward redemption amount or if the hotel is offering a sale on points.
How to Redeem Hotel Points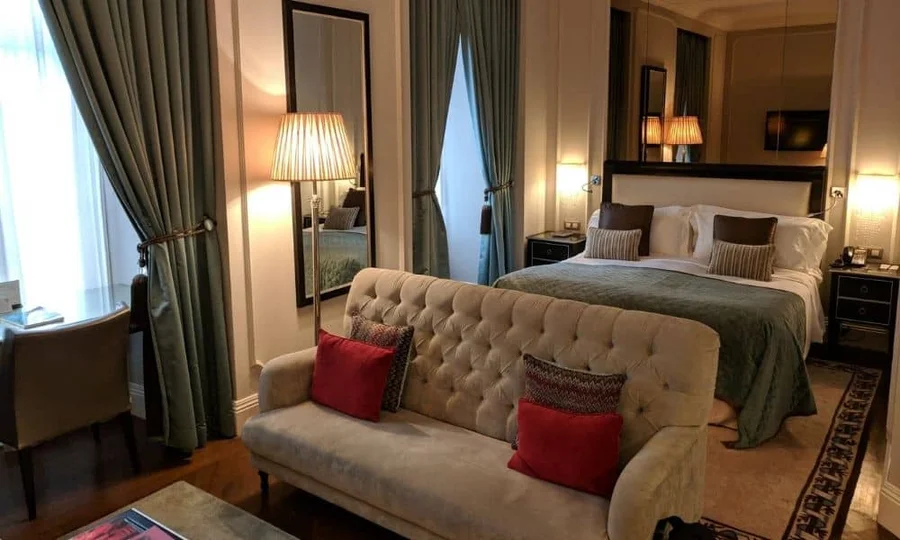 There are many ways to redeem and spend your well-earned hotel points. This includes discounted rates, room upgrades, and plenty more. How many points are needed to redeem rewards and what rewards are available depends on the hotel and its respective loyalty program.
While the award booking process and rewards offered are similar across the top hotel chains, it is important to familiarize yourself with the program you sign up for. To follow is a breakdown of how to redeem points at several leading hotel brands.
Marriott: There are a number of ways that you can spend your Marriott Bonvoy points. The most common is to spend it on discounted rooms and hotel stays. To get the most from your points, it is important that you understand Marriott's hotels' "peak" and "off-peak" seasons. If it's the off-season for a specific property, you can spend less of your hotel points or stay at a higher category property. Marriott also allows you to redeem points for five consecutive nights and get the fifth night free. Additionally, you could transfer your points to one of 40+ airline programs or use the points to shop via the hotel's shopping portal.
IHG: The best way to use your IHG hotel points is on a free night. Depending on the hotel category, this could cost you anywhere between 10,000 and 70,000 points. But be sure to keep an eye out for PointBreaks. This is a quarterly event where IHG lists hotels for as little as 5,000 points per night. Other ways to spend IHG rewards points include transferring points to a partner airline program or redeeming for gift cards and various IHG Access experiences.
Hilton: Hilton Honors points can be redeemed at over 6,000 properties worldwide. One way to use your points is on stays. Just be sure to stay for a minimum of five days as this will guarantee you your fifth night free. Spending your points on luxury properties is also a great way to maximize value. You can also redeem your Hilton Honors points for airline and Amtrak points and various Hilton Experiences. The group also has a partnership with Amazon, so you can use your points to purchase items through the "Shop with Points" program.
Hyatt: World of Hyatt members can redeem points for free award nights. These depend on the category and the room you wish to stay in. For example, a standard room at a category 3 hotel will cost you 12,000 points, while a premium suite at a category 8 hotel will cost you 80,000 points. To get the most out of your points, be sure to book during the property's "off-peak" season. You can also redeem your points for free room upgrades and resort stays. Alternatively, you can transfer points to various airline programs or spend your points on new experiences with Lindblad Expeditions or FIND.
Summary of Best Hotel Points Program
Whether you're looking to snag a free room for a night or get a seat upgrade on a luxury airline, acquiring hotel points can help a great deal. But remember to sign up for a hotel rewards program or co-branded credit card, as this will ensure you get the most out of every dollar you spend.
So what are you waiting for? Start acquiring points today! Before you know it, you'll have earned elite status and will be enjoying free nights at some of the most expensive hotels around the world.